Who says Hearts Day is only for the lovers in the world? When you're a mom, everything changes. Gone are the days when you can go for hours on a date with your husband without worrying about your kids and how they are doing. This Valentine's Day, why don't you put a twist to your usual dinner date with hubby and spend the 14th with your tots?
Here are some date ideas you can do with the little ones on Valentine's Day.
1) Start your day with breakfast for the family. 
Is there anything sweeter than starting your day with breakfast with the fam? Bring out those heart-shaped waffle maker and cookie cutters and make pancakes, waffles or toasts to jump start your day. If you have mugs and plates with hearts in it, then use it. Decorate your table with anything hearts in it for that added Valentine's vibe. Your kid/s will surely enjoy eating breakfast with you.
For a sample menu plan, make a heart-shaped sandwich, waffle or pancakes, serve strawberries or raspberries on the side. Don't forget the strawberry smoothie (all you need are strawberries, milk and yogurt) for your little one and have heart-shaped cookies for dessert.
2) Be creative.
Arts and crafts will always be a good family bonding. Most kids would love to get hold of crayons, colored pens and anything that allows them to draw and be creative. Check out Educents' Valentine's Day coloring book, make your own V-day card or decorate your home by creating a "House of Hearts" using construction papers in preparation for Valentine's dinner.
3) Bake together. 
Admit it, mommas. Hearts Day will never be complete without sweets. Unfortunately, almost everyone wants to get hold of cake and cupcakes on the 14th. Instead of lining up and waiting for your number to be called, why not make your own baked goodies? Red velvet and chocolate cakes and cupcakes will always be a favorite. However, you can try other recipes like carrot cakes (check out my recipe here), chocolate chip cookie cups or even vanilla cupcakes. It's a great way to bond with your little one/s too.
4) Watch movies. 
Aside from restaurants, the movie house will surely be jampacked this Hearts Day. Why not opt for budget entertainment at the comfort of your homes, right? Pop some butter or cheese popcorn, bring out the ice cream and play family-friendly movies such as High School Musical, Lady and the Tramp, Princess Diaries, Up, Gnomeo and Juliet, Tangled and Shrek. Yes, it's all Disney this time.
5) Write a love letter for each other. 
Who says handwritten notes are only for couples and friends? Using a clean paper, cut out some heart shapes and write (or draw) notes with your kids. At the same time, help your kids in writing or drawing their love notes. Don't just settle with "I love you" and "You make me happy." Think of creative and funny ways to tell your kids how much you love them.  At the end of the day, read each note. This encourages young kids to express their feelings too.
6) Play games. 
Aside from doing crafts and baking, why not dedicate your day playing Valentine's-themed games with your tots? Toss away those worksheets (for that day only) and try the following games:
Treasure hunt – Using heart-shaped papers, set up a series of clues that leads to one treat to another. This encourages critical thinking skills too.
Cupid chase – Blindfold one of your kids and let her find Cupid. You can be creative on this one such as using a bell to help the child find cupid or make some noises. This is more fun if there are lots of kids at home and make sure to child-proof your home before playing.
7) Visit a kid-friendly place. 
Why not treat your kids for a day of fun and play? Check out Kidzville Play and Party Center in Podium or Kidzoona in Robinson's Galleria or Active Fun in BGC. Gymboree can be a good place too although it is not as big as Kidzville or Kidzoona. They will love to play so much, it will make them sleep early at night. Hmm, tempting.
8) End the day with a fancy dinner at home. 
Going out with kids and bringing them in restaurants full of people are lethal combination. After all, you can still have a yummy, fancy dinner at home without compromising your budget. You can order food from your favorite restaurant or prepare a full-course meal with your kids' help. Serve non-alcoholic drinks (check out this list for ideas) and serve the dessert you baked earlier.
Being a parent doesn't mean you should be boring. Fine, have a separate date with your husband but if going out on the day itself is not your thing, then these activities will surely get your hands full. Plus, it is a great way to encourage bonding with your little ones too.
Happy Hearts Day!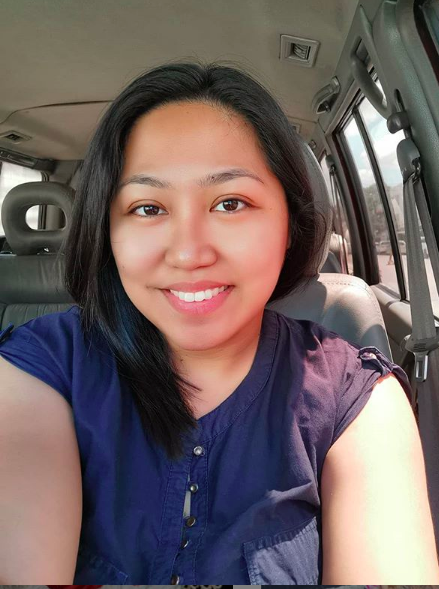 Ayi is a stay-at-home mom of two. When her kids are in their best state, she keeps up with chores, work, and ensuring that her sanity is intact. Join her as she navigates through this rollercoaster ride called motherhood.