I've been reading a couple of articles about Paper Moon. I wanted to try it as soon as I can because a) I love crepe, b) I love cake, and c) I'm curious. I remembered tasting one from a popular coffee shop and didn't like it at all. I was seriously hoping this one won't fail me.
While I was walking around Trinoma, I was giddy to find out that it will have a branch there. Upon its opening a few weeks ago, I decided to give it a try first thing Monday morning.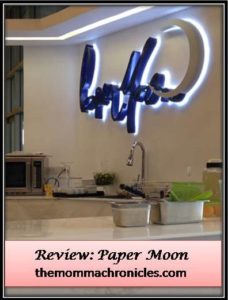 Paper Moon in Trinoma is an open-space cake cafe located on the top level, near the cinemas. You could easily see it because of its white interiors – from the tables and chairs and even the backdrop that accentuates the cafe's logo. Right in the middle of the cafe is the display of their goodies. When I went there, they don't have much on their display because the mall just opened and they are still waiting for the delivery.
The staff was very accommodating and readily answered all my questions about Paper Moon. I learned that it came from Tokyo, Japan and its cakes were masterpiece of Kazuko Emy Wada. After more than 40 years in the baking business, she developed her signature taste and introduced more pastries under name, which also made her a Grand Dame of Specialty Cakes.
Now, for my dining experience.
The Original Mille Crepe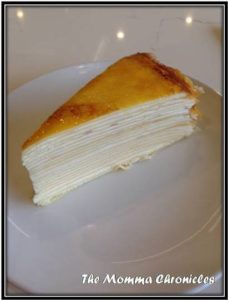 Known for its original mille crepe cake, I decided to give it a try (and save the others later). According to the staff, the cake is made of (at least) 20 paper-thin crepes with pastry cream in between. I specifically like the caramelized top because it adds crunchiness to the soft texture of the cake. I also like the taste because it's not too sweet for my taste buds.
Aside from the original mille crepe, Paper Moon also offers other pastries such as cookies and macarons, and light meals like salads (P290.00 – P320.00), sandwiches (P330.00 – P380.00), and quiche (P250.00/slice). They also have hot and cold beverages.
The Verdict
To be honest, I find it expensive. A slice of original mille crepe costs P225.00! Although the cake tastes good, I am willing to pay P225.00 on other cakes from equally renowned pastry shops in the Philippines. I find the cookies a bit expensive too (it's P150.00!). For me, it's a bit overpriced.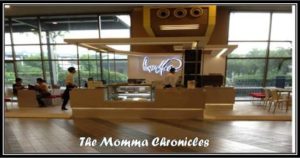 I also hope they move to somewhere quieter. Paper Moon is near the cinemas, just in front of the ticketing booth. Can you imagine how noisy it could get especially when you're trying to enjoy a slice of cake and a cup of coffee?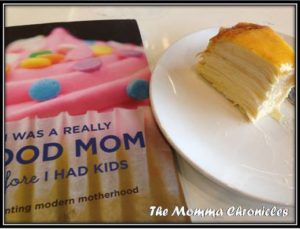 Will I go back? Yes, but it will take sometime. I do hope they will lower the price since I wouldn't mind eating this for dessert everyday.
Paper Moon Cake Boutique and Cafe have branches in Glorietta 3 in Makati and Trinoma in Quezon City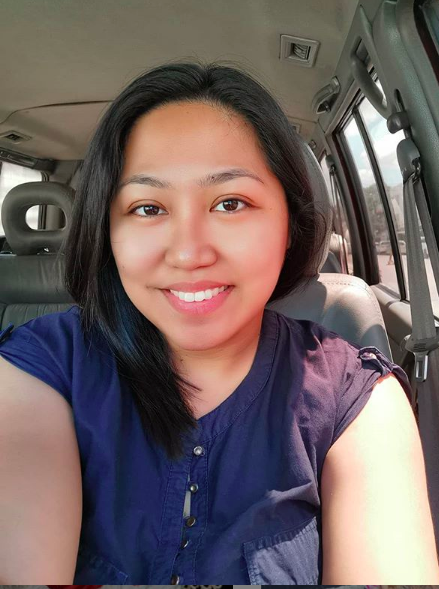 Ayi is a stay-at-home mom of two. When her kids are in their best state, she keeps up with chores, work, and ensuring that her sanity is intact. Join her as she navigates through this rollercoaster ride called motherhood.