Did I mention I am yaya-less for the past few weeks? Despite the extra work at home, being yaya-less could be liberating, which means there is privacy too. Apparently for me, this means my OCD is making its way again. As soon as our yaya left, I am on a mission to keep everything clean and organized at home – and no room could escape my watchful eye.
My organizing partner: READY WRAP CONTAINERS.
I have been using Ready Wrap containers for quite some time already and had all praises for the Freezer Ready containers. Imagine my excitement when Uratex sent these over. I don't have to worry about running out of stock now.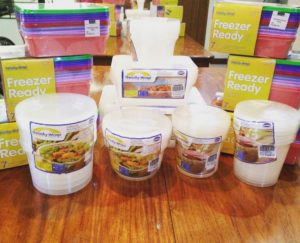 So, how do I use Ready Wrap containers to keep not just my kitchen but also my home organized? Here are some ideas:
Freezer Organizer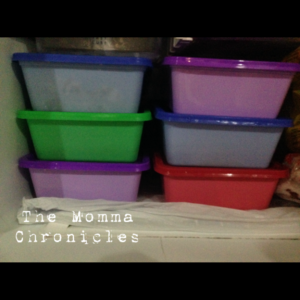 Check out my review of Freezer Ready containers here.
I used to just put all the frozen goods in my freezer after grocery. This gave me a hard time finding what I need when it's time to cook meals, not to mention a disorganized freezer. With Ready Wrap's Freezer-Ready Containers, I am able to put everything in order. The containers are also able to withstand cold temperature so I don't have to worry about cracks. Plus, I just love how it adds color to my freezer.
Refrigerator Organizer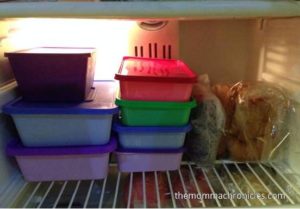 Aside from freezer, Ready Wrap containers can also be a helpful organizational tool in maintaining order in my fridge. One of my pet peeves is ramming everything inside the ref and I can't find what I need. With Ready Wrap containers, I can place leftovers inside the appropriate container and stack it neatly inside the refrigerator. Saves me a lot of space too.
Meals Preparation
I don't like rushing everything, especially when it comes to food and what I plan to serve on my family. At night, I usually prepare meals ahead and simply cook them the following day. This saves me more time, especially now that I have to attend to two kids and extra hands are quite an issue these days.
Kitchen Organizer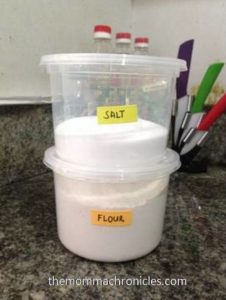 Who doesn't want an organized kitchen? I usually use containers from takeouts and place whatever items from the kitchen and stack them. My issue is durability since these containers get chipped easily. Thankfully, Ready Wrap's containers don't disappoint. The material is thicker than the ordinary ones, which means double the durability. I have been using Ready Wrap for months and so far, the appearance looks the same. Easy to clean, too.
For Potluck and Giveaways
If you check my blog, you will notice that I like cooking and baking. Baking, in particular, is my stress reliever. Since there are only two adults in our house and I live near my parents, I usually share my baked goodies and send it to them using Ready Wrap's colorful containers. The containers could also come in handy during potlucks or if you are planning to give food or baked goods as gifts.
Kid Stuff Keeper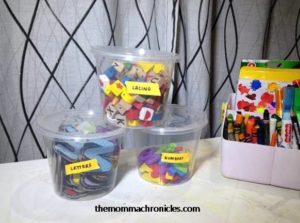 One of my biggest dilemma is keeping my kids' toys organized. With two kids around, you'll expect Peppa Pig and friends everywhere at home. To keep my kids' stuff, especially the small ones in proper places, Ready Wrap containers could also come in handy. They also have clear containers, which makes it easier for the kids to see which one they need.
Washi Tapes Holder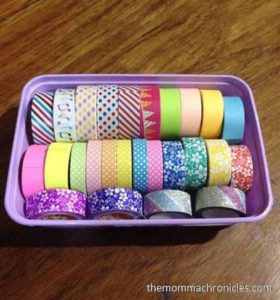 Calligraphy and washi tapes are some of my latest obsessions. I am looking for washi tapes organizer that is within budget. It's a good thing Ready Wrap containers could serve a lot of purposes, including a washi tape holder. It doesn't have the divider, but at least it keeps them in place.
A Treat for Mother's Day: TMC x Ready Wrap Giveaway!
Since momma's day is coming up, here's a treat for you: Ready Wrap wants you to take home Freezer Ready containers and keep your kitchen – and home – organized too! Hence, they are giving away these:
Sounds like a good deal, don't you think? You can have the chance of taking these home by following the steps below:
Terms and Conditions:
The giveaway is open to all Metro Manila, Cavite, Rizal, and Laguna residents only.
The contest will run from May 2 to May 20, 2016.
One winner will be drawn and will be notified via email. The winner will likewise be announced on The Momma Chronicles' Facebook page, Twitter, and Instagram accounts.
The winner must respond to the email within three (3) days, otherwise, a new winner will be drawn.
Ready Wrap will deliver the prize to the winner.
Don't forget to answer the question: Aside from using it as food containers, how else do you plan to use Ready Wrap containers? I would love to know your ideas and hopefully, we could all learn from it. Leave your name and email address too, so I'll know where to contact you 🙂
Good luck and Happy Mother's Day!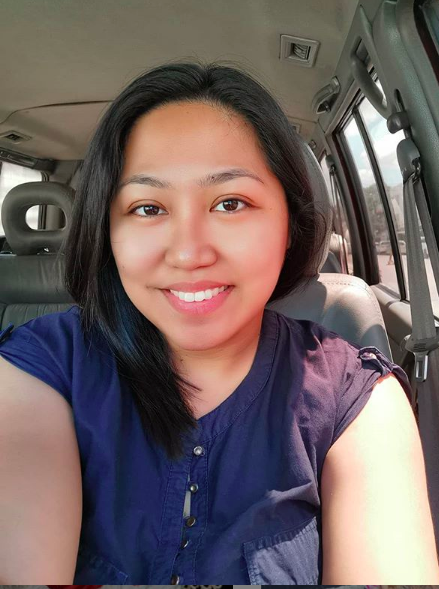 Ayi is a stay-at-home mom of two. When her kids are in their best state, she keeps up with chores, work, and ensuring that her sanity is intact. Join her as she navigates through this rollercoaster ride called motherhood.