This is a guest post about the benefits of solar panels in the household, plus more tips to help you reduce your electricity bill.
We live in the digital age where almost everything necessary in our lives are powered by electricity. As a result, our utility bill continues to rise every month, more so during these summer months in the Philippines. The most efficient and effective way for us to reduce our monthly electricity bill for every household is to install solar panels, especially since we live in a tropical country located very close to the equator. Solar panel price in the Philippines from distributors have become quite appealing and affordable in the last few years and more households are turning to renewable energy in order to cut down on their monthly costs. Aside from installing solar panels, here are a few things you can do to reduce your monthly utility costs:
Ventilation
During the summer months, it's actually a really good idea to open all the windows and let the air in. Even if the temperature is in the high 30s, the wind will dissipate the hot air inside your house. Letting the air in will also make sure you skip using the air conditioner. Allow your household to promote better airflow inside your home instead of surrendering to using the air conditioner. Turn on the fan and let the air circulate in your house. You can also opt to turn on the vent to further allow the air to circulate. During the evenings, set your AC on a timer so it shuts off after a few hours. The cold air in the room will remain since there is no direct heat from the sun during the evenings.
Power
Reducing your power consumption is simple. Avoid using appliances in the background. If you're not using it, then turn it off and remove it from its socket. Yes, it can be taxing to have to plug and unplug appliances, but what is a little bit of effort compared to the savings that you can get as a result? Plug your appliances in a power strip so you can turn off and unplug just the power strip if you find yourself being bothered with unplugging every single appliance. Bathe with cool water in the summer instead of using the water heater. Laziness can often lead to a lot of wastage, so think smart and think with efficiency. Wash your clothes in cold water instead of warm washing them. Line dry your clothes instead of running the dryer. Wash your dishes by hand instead of using the dishwasher.
Upgrade
Take time to consider that in today's developing world, advancements in technology promote energy efficiency that greatly benefits society and the environment. Upgrading your appliances to efficient energy savers will further reduce your household costs. Switch to LED lighting for the house. Upgrade your fridge, and keep it well maintained by regular defrosting instead of having two or three old ones that you barely have time to maintain. You can even consider painting your roof white. Studies show that in sunny climates, buildings with white roofs are more easily cooled than those with darker roofs.
Solar panel prices in the Philippines have come to an affordable rate and there are many households today that have started to turn to renewable energy to both lower their electricity bill and to contribute to the green movement today. You and your family can surely reduce your monthly electricity bill by developing a conscious, healthy habit of reducing consumption in your daily activities.
——————————————
About the blogger
Pam De Guzman, a.k.a the kid from the North, is a frustrated writer, event organizer, business owner and an aspiring director and writer of a personal/fashion/movie/book/travel blog. She'll be writing about pretty much anything under the sun.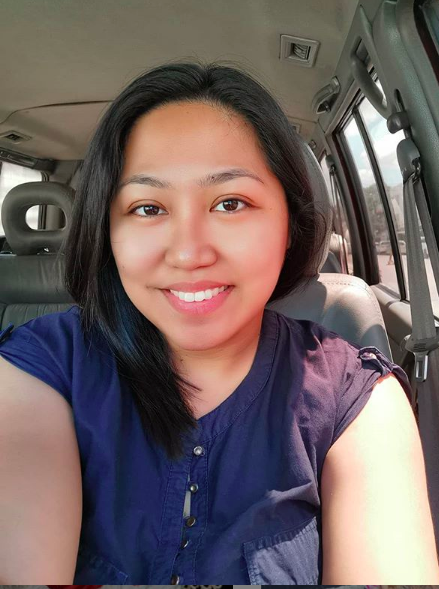 Ayi is a stay-at-home mom of two. When her kids are in their best state, she keeps up with chores, work, and ensuring that her sanity is intact. Join her as she navigates through this rollercoaster ride called motherhood.