Disclaimer: This is NOT a sponsored post.
Before my eldest started schooling, we hopped from one school to another to find out what school is best for her. We were supposed to enroll her in Gingerbread (read my review here) and changed our mind after. Thereafter, we decided that Gymboree is our best option so we enrolled her the last minute – and I'm glad we did.
You might associate Gymboree with their Play and Learn classes. When walking around the mall, you might even think that this is just a daycare center slash play area where you can leave your kids so you can do some errands. Apparently, Gymboree is more than just a play area for your little one. In fact, it is also a haven for preschoolers who treated Gymboree as an extension of their homes – and even my daughter doesn't want to transfer anywhere.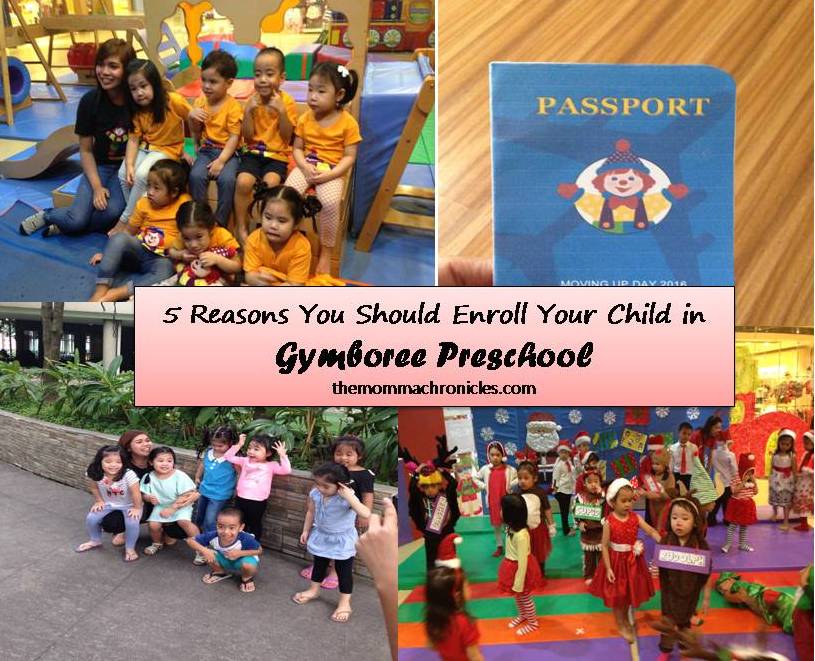 In case you are looking for a preschool, here are five reasons why you should consider Gymboree Preschool:
1. Small class size. The maximum class size per section is eight, which for me is ideal. Considering the age of the kids, having a small class makes it easier for the teacher to focus on the students and address their needs individually. Plus, they are easier to handle.
2. Great, caring teachers. They say the teachers are your child's parents outside home. That's true. What I like about Gymboree teachers is that they treat their students as their own. My daughter also developed a certain kind of attachment with her teachers and even extend the classroom rules at home because "Teacher will be sad."
3. Child-centered. Gymboree is a progressive school, hence child-centered. Being a progressive school, there is participation and discussion among the teacher and students, which means the teachers are not the only experts in the room. During the first two weeks of school, I sat in with my daughter (she had separation anxiety and here are tips on how we were able to get over it) and observed how the class was handled. The lessons and activities were patterned according to the child, thereby creating better retention.
4. Loaded with activities throughout the year. Literally. Gymboree Preschool never ran out of activities for the entire 10 months. Aside from the field trip, other activities lined up for the school year include:
Walking Trip in relation to getting to know the community helpers
Pumpkin Patch Party (Halloween)
Christmas Party
Family Day / GPS Sweetheart Party (Valentine's Day)
Umbrella Day
Moving Up Day (Graduation)
Aside from these activities, teachers also come up with themes to relate and culminate their lessons every quarter. In my daughter's class, they had a Pajama party in relation to letter P, "What I want to be when I grow up" for their community helpers theme, and even quick walking trips outside to identify living things.
5. Tuition fee is worth it. Okay, fine. Tuition fee for 2015-2016 school year was P93,000.00 per student. For this school year, it's P97,000.00 (though we paid at early bird rate). Before you react, you should know that throughout the school year, I didn't pay for anything anymore. The tuition fee includes learning materials, uniform, and field trip (with plus one). The snacks and giveaways for the Pumpkin Patch and Family Day were also included in the tuition fee, although we were asked to bring food to share for additional food.
Overall, we made a right choice in enrolling our eldest in Gymboree Preschool. She is excited to go to school and we've seen a huge improvement on her.
In case you're still on the lookout for preschool, consider Gymboree. It is worth it.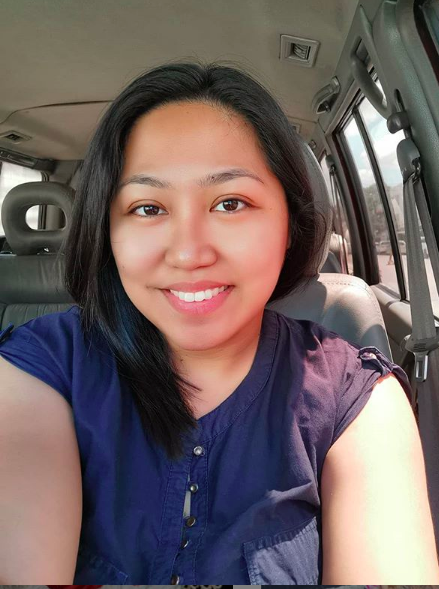 Ayi is a stay-at-home mom of two. When her kids are in their best state, she keeps up with chores, work, and ensuring that her sanity is intact. Join her as she navigates through this rollercoaster ride called motherhood.