It's been a while since I last posted a recipe. Since I am currently yaya-less, I am officially in charge of doing the cooking. This also means I have to whip dishes that are quick and easy to do since I still have two kids trolling along, plus online work and gazillion household chores I never get to do.
Anyway, my husband and I love chicken that we could it eat everyday. Since I want to stay true to "Easy Kitchen Recipes" mantra, I came up with this dish: Garlic Chicken.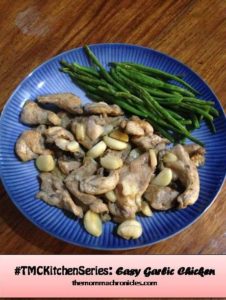 The good thing about this dish is that it requires ingredients you can easily in the kitchen: butter, chicken, (lots of) garlic, chicken cubes, salt, and pepper.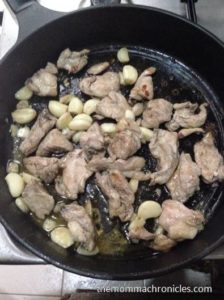 Simply season the chicken with salt and pepper. Then, cook garlic cloves in butter and olive oil fr a few minutes. Add chicken and chicken cubes dissolved in water then season to taste.
Easy, right?
Here's the best part: I often cook this in big batches because I also pair it with salads (for breakfast) or use it as a sandwich filling when the husband and kids are hungry. This saves me time in preparing meals, which I can spare for other equally important tasks, like doing the laundry.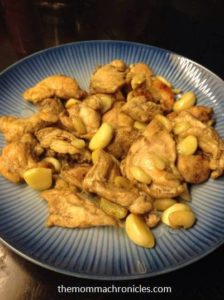 [yumprint-recipe id='9′]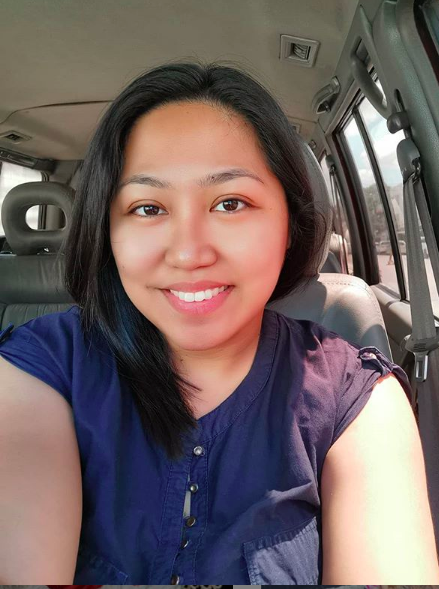 Ayi is a stay-at-home mom of two. When her kids are in their best state, she keeps up with chores, work, and ensuring that her sanity is intact. Join her as she navigates through this rollercoaster ride called motherhood.