It was my husband's birthday last month. I was contemplating on whether to buy 28 cupcakes for him (since he's 28) OR to just bake my own cake. And since he's a sucker for homemade stuff and prefers my baking over store-bought sweets, I decided to bake him a birthday cake instead.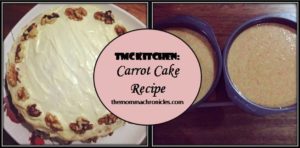 We have a favorite carrot cake store somewhere in Greenhills. It was really the best carrot cake we've ever tasted. So, I said maybe it's time to make my own carrot cake. Since it's my husband's birthday, it can be a good excuse too so I made one. It's pretty simple and I guarantee that when you try this recipe, you'll surely start making your own carrot cake instead of buying one. And my husband is not bluffing when he said it's the best carrot cake he had (at least that's what I'm trying to make myself believe. haha!)
Here's what you'll need:
For the cake: 4 eggs (lightly beaten), 2 cups all purpose flour, 2 cups sugar, 2 tsp baking powder, 1 tsp ground cinnamon, 1/2 tsp salt, 1/2 tsp baking soda, 3 cups shredded carrots, 3/4 cups oil and 1/2 cup pecans (optional)
For the cream cheese frosting: 1 8-ounce cream cheese (softened), 1/2 cup butter (softened), 2 tsp vanilla, powdered sugar, 1/2 teaspoon salt
Here's how to do it:
1) In a large bowl, stir flour, sugar, baking powder, cinnamon, salt and baking soda. Set aside.
2) In another bowl, combine shredded carrots, egg and oil.
3) Mix together the flour mixture and egg mixture until well combined.
4) Pour the batter in round baking pans and bake for 30 to 45 minutes or until the toothpick comes out clean. Let it cool.
5) For the cream cheese frosting, beat cream cheese, butter, vanilla, and salt. Gradually add powdered sugar to reach spreading consistency. Add more powdered sugar if desired.
6) Once the cake is cool, frost the cake and add pecans or carrot toppers. Serve.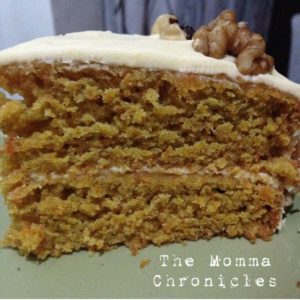 A piece of advice: Make sure to finely shred the carrots so it could be distributed evenly. Otherwise, it will only settle at the bottom of the pan.
UPDATE: You can also try chocolate cream cheese frosting. Using the same recipe for cream cheese frosting, simply add cocoa powder in the mixture.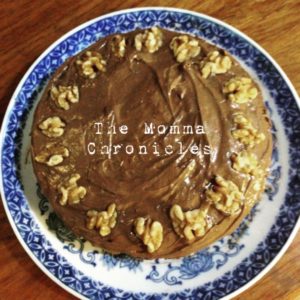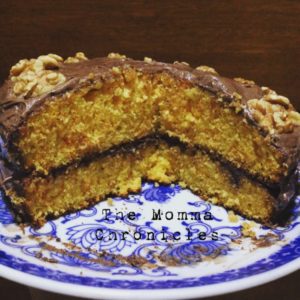 Happy baking mommies!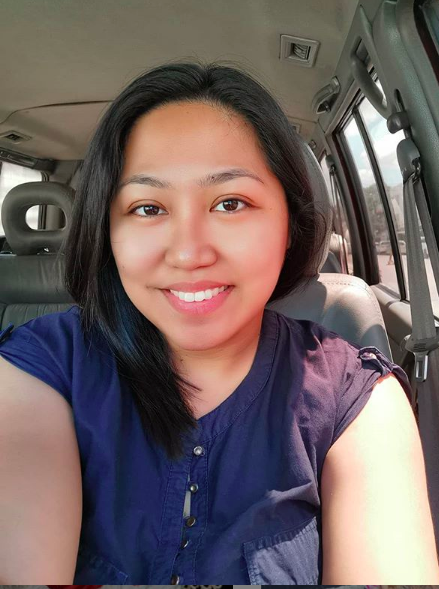 Ayi is a stay-at-home mom of two. When her kids are in their best state, she keeps up with chores, work, and ensuring that her sanity is intact. Join her as she navigates through this rollercoaster ride called motherhood.