Here's how my morning goes: I wake at five or six in the morning, do chores, then cook breakfast for my family. I know this is wrong, but I usually cook a separate meal for my kids' breakfast to encourage them to eat more. This means I often cook three different dishes (eggs included) in the morning alone, which could take up an hour or two of my time in the morning.
This was before I discovered Master Pan.
Being yaya-less, I am always on the lookout for products that would make my life easier. I saw Master Pan few months back and was a bit disappointed when I found out it's not yet available here. Thanks to Lazada's massive online advertising, I saw Master Pan and immediately bought it.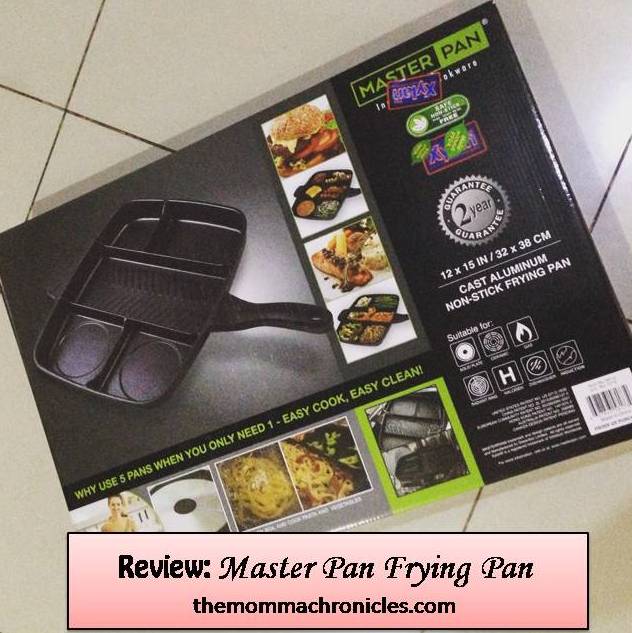 All About Master Pan
According to the product description in Lazada, Master Pan is
100% cast aluminum for sturdy structure with an energy efficient base that transfers heat evenly throughout the pan and the side walls ensuring optimum heat transfer.– Enhanced non-stick durability through Whitford's XYLAN® PLUS long lasting double layered coating which is PFOA free.– 100% Bakelite handle is comfortable and sturdy to use and is heat resistant for up to an hour at maximum 180 C, 350 F, or gas mark 4-5 in any oven
The Good Side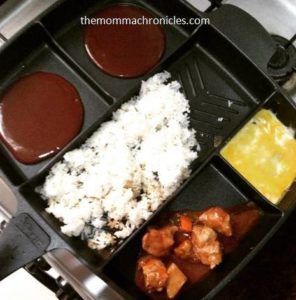 Here's what I love about Master Pan:
Saves me time – This was the most important consideration and benefit of using Master Pan. I timed myself and was able to cook four different meals in 20 minutes. True story.
Dishwashing friendly – I don't have to use more than one pan to cook meals. This minimizes dishwashing and I was able to use the time saved for laundry or cleaning the house.
Easy to clean – Generous amount of soap and water is enough, although I have the tendency to soak the pan in water and dishwashing liquid for a few minutes to make cleaning easier.
Suitable for induction cooking – I use the ordinary cooking stove (the one that requires Shellane), but according to the label, MasterPan also works for induction too.

The Not-So-Good Side
Durability, usefulness, and efficiency wise, I have no problem. Using Master Pan speed up my cooking time and use the extra minutes to do other chores.
Nonetheless, here are some of my issues:
It is a bit heavy. Good thing it fits my sink perfectly so I could use one hand to hold the pan and the other for cleaning.
There is no cover. Not that it is a big issue, but the pan doesn't come with a cover.
It comes with cooking limitations too. You can use the pan for baking, although I haven't tried it yet. I noticed that the pan is suitable for frying, grilling, and heating food. If you plan to serve anything with soup, then this pan won't work.
Using different kitchen utensils while cooking in one pan. I use a metal spatula for cooking and unfortunately, scooping food in the small areas if the pan can be challenging. To minimize dishwashing, I just use a serving spoon or tongs for cooking since it fits the division in the pan.
Few Tips when Using the Master Pan
Heat the pan for a few minutes before using it.
The middle section, which is also the biggest section, of the pan is the hottest. I use this portion to cook chicken, fish, and meat. At times, I use this section for making fried rice.
Use the side sections for re-heating or cooking eggs, veggies, and other food that doesn't require too much heat.
Prioritize cooking. This means meat etc, which is placed on the middle section must be cooked first. Then, use the other sides for other food that doesn't require too much heat.
Even if the pan is "non-stick," add oil or butter when cooking to prevent sticking of food.
Use soap and water to clean the pan.
Keep the fire in low or medium level.
Will I recommend it?
Of course! If you want to save time from cooking and doing the dishes, or to be able to cook different dishes all at the same time, then Master Pan could be your best friend. It made meal preparation easier for me since I only use one pan to do everything.
I bought my MasterPan for P3,600.00. You can get yours from Lazada (it's on sale!) or order directly from them through their Facebook page.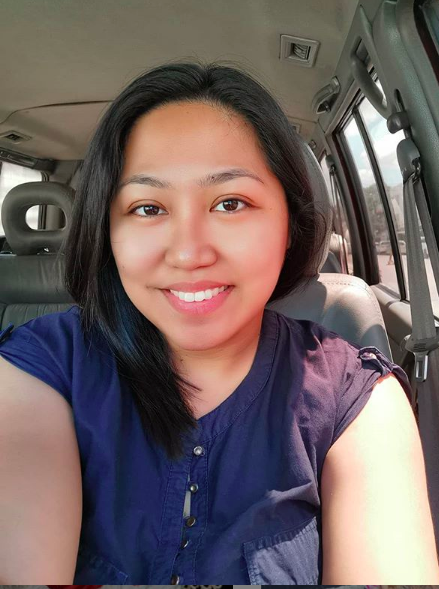 Ayi is a stay-at-home mom of two. When her kids are in their best state, she keeps up with chores, work, and ensuring that her sanity is intact. Join her as she navigates through this rollercoaster ride called motherhood.