Prior to my momma life, there are two things I can't live without: tissue and alcohol. I'm a bit neat freak and I want to make sure that everything I hold or sit on are clean. When I became a mom, I decided to combine these two by using wipes instead. Since then, I never leave home without it.
However, finding the perfect wipes for my kids is not easy. I tried, switched and used different brands of baby wipes to see what brand works well with my kids. I found the right one until I was given the chance to try Organic Baby Wipes.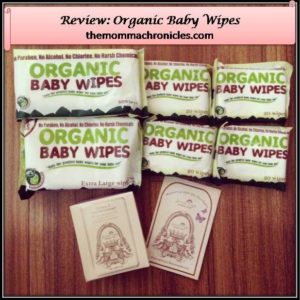 On using Organic Baby Wipes
When I first opened the baby wipes, my reaction was, "Ang bango." However, that reaction came with many concerns. My kids, particularly my eldest, suffer with eczema or atopic dermatitis and their dermatologist instructed me to stay away from anything with fragrance, harsh chemicals and other ingredients that could trigger the condition. So, I used it for a few days first to see for myself and if there will be adverse reactions.
Thankfully, none.
After weeks of using Organic Baby Wipes, I must say I am making a big switch. It is hypoallergenic and gentle on the skin, which means I don't have to worry about rashes and irritation after. It doesn't leave a sticky feeling, which is also one of my biggest concerns. The wipes are also infused with organic aloe vera that comes with both antibacterial and anti-inflammatory properties.
That's not all. Organic Baby Wipes is thicker yet softer than the other brands I used. I tried stretching it compared to other brands and here's what happened.
What I Like about Organic Baby Wipes
It works best with my kids. They have the most sensitive skin so I always make sure that everything I use or apply on their skin is organic, hypoallergenic and free from harsh chemicals. Thankfully, Organic Baby Wipes has no paraben, no alcohol, no chlorine and no harsh chemicals that could harm my girls' skin.
It is organic. Need I say more?
No sticky feeling after use.
It comes with different sizes. Extra large has 30 wipes, large size has 80 wipes and the smallest one has 20 pieces of wipes.
It doesn't dry out fast.
It is environment-friendly. With the pollution problem haunting the world these days, environment-friendly products is exactly what we need.
The extra large wipes, which measures 11.5in x 8.5in. I can practically clean the entire house using wipes and this one has been my savior.
Areas to Improve On
I noticed that the bigger sized wipes have no lids / flip top. For me, this is important to make sure that the moisture is locked in. This also makes it easier for me to open and close the baby wipes. The consolation is the adhesive seal stays put not matter how many times I close and open the wipes.
It is not available in bigger supermarkets. I do my grocery shopping in Landmark or Puregold and they are not selling it.
Don't worry mommas. If you want to try Organic Baby Wipes, you can find it at Babyland (Shaw, Eastwood and Festival), Baby Zone (Fisher Mall), Baby Steps (Festival), Fisher Department Store, Modern Mama (Banilad, Cebu), Unimart (Greenhills), Pioneer Center, Makati Supermarket (Alabang), Jewel Tone Kiosk (Robinsons Magnolia) Wellworth Department Store (UP Town Center). You can also order online through The Right Stuff Online, The Purple Cradle, Baby Mama, Lazada and Cudsly.
Will I recommend if? Of course. In fact, I encourage mommas to give Organic Baby Wipes a try and notice the difference compared to other baby wipes available in the market.
Check out their Facebook page to know more about the latest news on Organic Baby Wipes.
You may also take a quick look at Kokopax where we found some great baby wipes for all ages.
Note: I received a sample package of the Organic Baby Wipes for review. But all opinions are purely my own.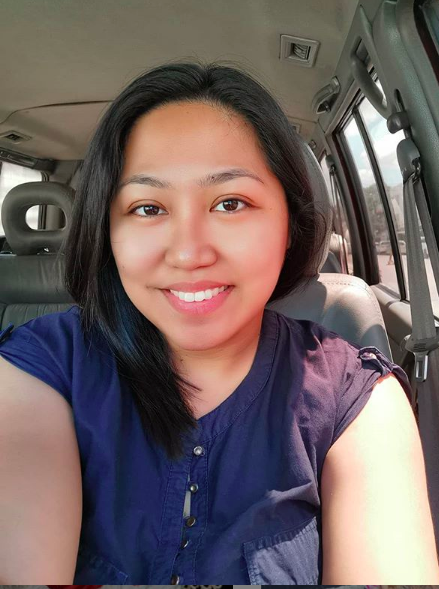 Ayi is a stay-at-home mom of two. When her kids are in their best state, she keeps up with chores, work, and ensuring that her sanity is intact. Join her as she navigates through this rollercoaster ride called motherhood.