I love travelling. I love the idea of visiting a new place, enjoying the community, trying new food, and being away from home even for a few days. Let's admit it. Travel and saving are two concepts which often don't go well together.
When I was younger (and still living with my parents), travelling was never an issue. Now that I'm older and a family on my own, I want to make sure that my kids get to experience what I had without being too heavy on the budget. I want them to visit places, see with their own eyes, and experience the things they see in books. I have to admit – balancing travel and budget can be challenging especially when there are kids in tow.
Nonetheless, here are my tried-and-tested travel tips without being too heavy on the budget:
On Planning
Whether it is booking for a hotel room or buying tickets for Disneyland, we make sure to plan early and plan ahead. Booking early is cheaper, thereby helping us save more. Plus, we were able to get some great deals at a lesser price.
Set aside "Vacation Money." The good thing about planning early is that we are able to give ourselves at least a month to save up for the trip and forego unnecessary expenses in preparation for the trip.
Booking online may be convenient, but before I book a hotel especially for domestic trips, I always make it a habit to call the hotel directly to check for any available rooms and ask for the "best deals."
Make use of budget travel websites such as Traveloka. There are great deals and discounts, which helps lessen the expenses. At the same time, some budget travel sites include tour package and other promos to help us save more.
The Trip
Shopping is inevitable especially for trip overseas, so I make it a point to pack light. It gives me more room for new clothes in the luggage, plus I don't have to worry about paying for excess baggage fee.
This is a must: bringing our own food and water. Bringing snacks, instant noodles, and bottled water help me save a few hundreds, especially when my kids ask for food.
My husband has a habit of bringing tumblers during our trips. Instead of buying water (in case we ran out of supply of bottled water), he asks water from the hotel and have it filled before we leave.
Allocate the vacation money. The night before our scheduled trips, my husband and I portion our vacation money for "non-negotiable items" like accommodation, toll fees, and gas. Whatever is left, we usually spend on food, shopping, and other expenses, although we don't necessarily finish them all.
If travelling abroad, keep the receipts for all purchased items. There are countries like Singapore and Australia who follow a Tourist Refund Scheme where tourists can claim refund for goods and services paid for.
On Food and Transportation
If we can, we walk, especially when going somewhere in short distances. It's a good exercise too!
Consider public transport, especially when going out of the country. During our family trip in Macau, we took a cab on the way to Venetian. Cab drivers don't allow squeezing too many passengers in the car, so we had to take two cabs since we were six. Just imagine how much we could've saved if we took the bus.
One thing I enjoy about travelling is food. I enjoy street foods, especially when out of the country, and don't limit meals in the hotel since it can be costly. Sometimes, you get to experience what a particular place can offer based on their food outside the hotel. True story: during our Hong Kong trip a few years back, my sisters and I got hungry and craving for food. Instead of ordering from the hotel, which is way expensive, we decided to explore the streets of Hong Kong and ate in one of the small restaurants. The food was great – and cheap too.
Travelling is a luxury, but this doesn't mean one should compromise the entire savings when going on a trip. Of course, there are some things you can't compromise such as safety and comfort, but at the end of the day, travelling is also about the experience and creating memories with your loved ones – without depleting the savings.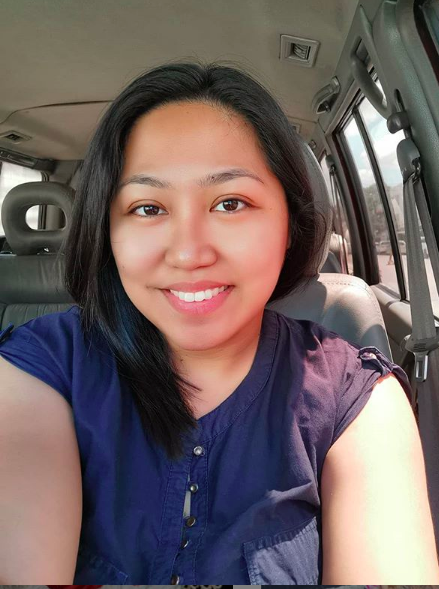 Ayi is a stay-at-home mom of two. When her kids are in their best state, she keeps up with chores, work, and ensuring that her sanity is intact. Join her as she navigates through this rollercoaster ride called motherhood.