Surely all parents will agree with me on this: we want to give the best to our children. From the food they eat to clothes they wear, to the toys they will play with, we only want the best for them. This includes choosing their school.
Most schools in the Philippines offer Kinder to high school. More often than not, the child will spend half of his/her school life in the same school, unless there are uncontrollable circumstances that force you to transfer. This is why it is important to choose a school that not only provides quality education but also a place your child can call "second home."
Let's face it. Choosing a school for your child can be overwhelming. Been there. Although I have a particular school in mind for my daughter's big school, we still tried our chances in other schools for alternative choices. Nonetheless, here's a list of the things we considered when looking for a big school: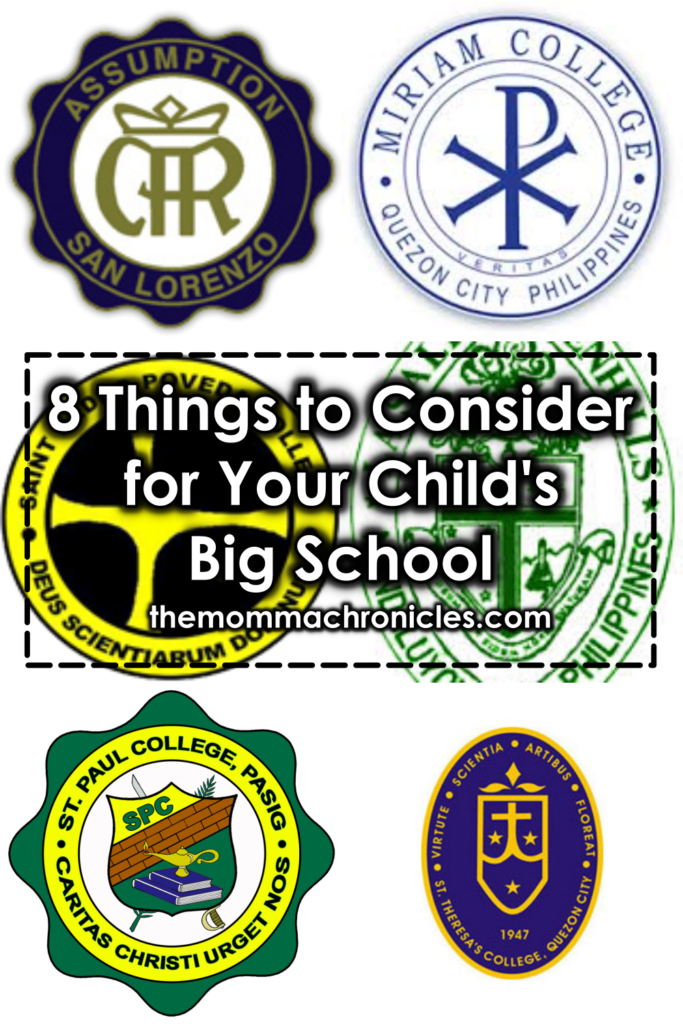 1. Location
This is a big factor when looking for a school. My husband and I wanted Poveda or St. Scho, but it is far from where we live. That's why we decided to limit our choices to exclusive schools in Quezon City since we don't want our daughters to spend hours in traffic when they should be resting or playing. At the same time, we want to be able to go there as fast as we could in case of emergency.
Therefore, choose a school that is accessible and convenient. What's the point of enrolling your child in the "best school" when you are three hours away from it?
2. Track Record
This is another important factor we considered when choosing the best school for our kids. As much as possible, we want a school with proven track record and distinguished alumni. It is a good sign that the school has an established, tried-and-tested, and high-quality educational program because it was able to produce quality graduates.
Accreditation is also important. Aside from the DepEd certification, check the school's PAASCU accreditation as well. The PAASCU certification will give you a glimpse of the quality of education a certain school offers.
3. Classrooms and Other Facilities
School is equated with learning. As much as possible, you want your child to be able to focus with the lessons taught – and the classroom can be a big factor for that. Classrooms should be well-lit and well-ventilated (aircon is a must for us!) to make sure that the child can focus and concentrate.
Apart from the classroom, look into the school facilities as well. Is the library filled with books that are appropriate for the kids? Does it have a gymnasium, sports center, or playground where the kids can play? Is the canteen clean and what are the foods served? Are there any safety precautions installed in the school surrounding? These little things should matter to help you decide in choosing a big school for your child.
4. Curriculum
There are three types of school setting: progressive, traditional, and montessori setting (read more about it here). In choosing a school for our kids, it is important to consider the school's approach and curriculum to help us determine whether it is the right fit for our child.
Consequently, ask about the school load like quizzes, homework, and number of exams every school year. As much as we want our kids to learn and excel in life, if the workload is too much for our child, then the school may not be the best option.
Related Post: 6 Things to Consider When Looking for a Preschool
5. Extra-Curricular Activities
Play and relaxation is important for every child. Aside from the academics, look into the school's extra-curricular offerings as well. At one point, your child will show inclination to music, arts, dance, or sports. Does your school of choice have clubs that cater to these activities? Does the school offer after-school programs like ballet, which your child can attend inside the school?
Balance is important since we don't want our kids to get burnt out. These extra-curricular could help in keeping that balance.
6. Safety and Security
We all heard horror stories about women grabbing kids while waiting outside the school. While some efforts were intercepted, there are others who were successful in their goal – and we don't want that to happen to our kids.
Therefore, inquire about the safety and security measures enforced in the school, especially when picking up a child. Are kids allowed to go outside even if the fetcher isn't there yet? What is their policy for school services? Will the parents be informed every time a child exits the school premises? For Kinder classes, who will bring the child directly to the fetcher?
For instance, my brother's school texts the parents every time the student leaves the school. If our school of choice has this kind of feature (or even better), then it's a good factor to consider before enrolling our kids.
7. Tuition Fee
Yes, the tuition fee. Apparently, all good things come with a price and the best schools in the Philippines often have the highest tuition fee. Since we want our kids to get the best education, the next question now is can our pockets really handle the fees?
Most exclusive schools we are looking into have a minimum tuition fee of P50,000++ – and that's for the tuition fee alone. It doesn't include books, uniform, and other school paraphernalia. Even if we want to send our child to the best school, if budget cannot afford it, then we have to look for alternative and more budget-friendly school for our kids. After all, it's also about the student and not just the school that will determine success in later life.
8. Testimonials
What is the best and un-biased way to find out how a school is faring in the academic world? Through testimonials and personal accounts of friends, family, and even friends of friends.
Most schools will tell you that they are the best during inquiries or orientation. It's their marketing strategy to lure us, parents, to enrol our child. Still, don't hesitate to ask around and inquire about the school from friends and relatives. Listen to what they have to say and make sure to consider these accounts in deciding where to enrol your little Einstein.
At the end of the day, what matters most is that the school should suit your child and his/her needs. We may want a particular school for them, but if we feel that it is not the right fit, then move on to option B. Let's not force our child to attend a particular school if we think that they cannot be our best partner for education.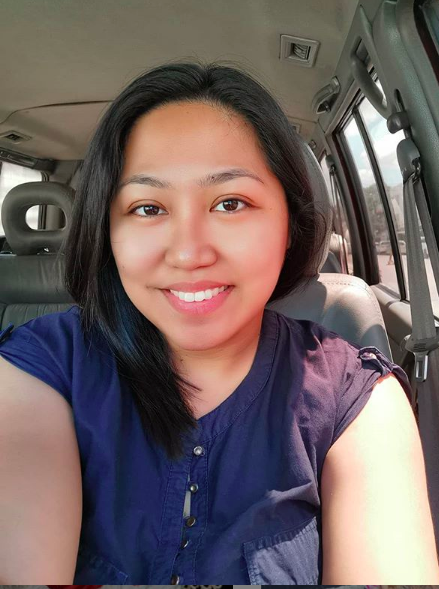 Ayi is a stay-at-home mom of two. When her kids are in their best state, she keeps up with chores, work, and ensuring that her sanity is intact. Join her as she navigates through this rollercoaster ride called motherhood.