One of the skills every child must develop is reading. I never pressured my kids to learn how to read since they will be taught how to do so in school anyway. In fact, their preschool is teaching CVC word combination in the pre-Kinder level, so I know they will be able to read in no time. At the same time, reading a bedtime story has been part of our bedtime routine and through that, my daughters were able to identify and remember words.
It was during our search for big school when we found out that schools these days "require" kids to read already. Pressure crept in my system, so I decided to supplement teachings at home and taught my eldest to read. Unfortunately, we always ended up with just two words, three if I'm lucky, so it's time for plan B. I was in the lookout of a reading school near our area and the mom of my daughter's classmate recommended The Reading Station.
Brief Background of The Reading Station
Also known as TRS, Teacher Ging Ariola started The Reading Station in 2001 as a specialized center that focuses on early reading literacy. It follows a Phono-Graphics Reading Program (PGRP) that emphasizes on blending, decoding, enconding, and segmenting letters to formulate words. The PGRP is divided into 12 levels, with each level designed and guaranteed to fast-track a child's literacy and comprehension abilities. It also focuses on spelling, vocabulary build-up, language skills, and sentence construction.
Our Experience at TRS
My eldest daughter started in TRS in late November 2016 and was placed in Level 2. She was able to write and identify letters, and knows the sounds of the letters in the alphabet but had a hard time spelling and recognizing the middle sound. After the assessment, we were advised to take the full 36 hours to catch up since she was turning five at that time and can barely read.
I'm not sure how the Phono-Graphics Reading Program work, but whatever it is, the program is working. Before December ends, my daughter was already able to read three-letter words with ease. By January, just in time for her assessment in the big school, she can read three- and four-letter words on her own. Sometimes, I combine several letters to form words that don't make sense and she can still read it easily plus a quizzical look on her face. The surprising part is that she can also spell simple words simply by saying it out loud, although she still asks me if she spelled it right.
My husband was also surprised with our daughter's progress. Whenever we go out, she would read words written in buildings and billboards, and yes, she was able to read them right. She can also read simple instructions in her workbooks and even teaches her younger sister what to do. What we are most impressed with is the improvement in her comprehension skills. During story time, I always ask her certain questions from the story to test if she understood it and she was able to answer me correctly.
All of these improvements before she finished the required 36 hours.
To validate her improvement, even my daughter's preschool teacher told me the changes she saw, at least in terms of reading. From being a non-reader at the beginning of the school year, my daughter leveled up to being a reader and at times, even reading a story for her classmates.
You might ask about the teachers and how they handle the kids. Don't worry. They are the nicest people you will ever meet. From the moment the kids enter TRS until they leave, teachers greet the students with enthusiasm. They are also passionate and dedicated, which explains why students not just learn but also love them.
UPDATE (as of November 2017): My eldest daughter is already in Kinder and I was informed that she was among the Early Readers in class. She had no issues when it comes to reading and comprehending instructions and stories, and can even read even complicated words as compared to her classmates.
Fees
The Reading Fee will depend after the Assessment. Some students don't need to take the entire 36 hours; hence fees will be adjusted accordingly. In case you decide to continue with the program after 36 hours or initial enrollment, you will only have to pay P5,000.00 for 12 hours.
The Verdict
TRS is highly recommended! If you are looking for a specialized reading school to help your child learn not just to read and spell but also improve reading comprehension, The Reading Station can be of great help.
Don't be intimidated with the Reading Fee since you can work out a payment schedule in case 15K outright is too heavy in the pocket. I swear that every penny is worth it, especially after seeing the improvement. I also recommended TRS with the other parents in Gymboree and they, too, are happy with the progress they saw in their kids.
As of this writing, my daughter is still enrolled in TRS and recently moved up to Level 3. My husband and I decided to continue with the program because we've seen the progress in our daughter's reading abilities and comprehension. Of course, she's not yet the best reader and there is still so much to learn at this point, but we're glad that TRS is there to help us in this journey.
Know more about The Reading Station by visiting their website and Facebook page. At present, TRS has SIX branches – Sct. Delgado and Northridge Plaza in Quezon City, Funranch in Pasig, Nuvali in Laguna, and Abad Santos and Binondo in Manila.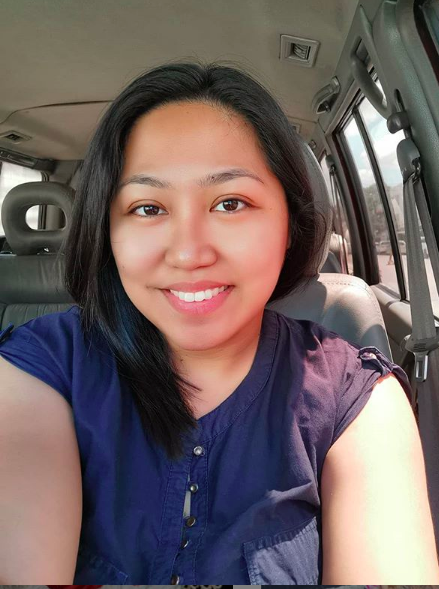 Ayi is a stay-at-home mom of two. When her kids are in their best state, she keeps up with chores, work, and ensuring that her sanity is intact. Join her as she navigates through this rollercoaster ride called motherhood.