I have a confession to make: I never really cared about health during my younger years. I figured that whatever happens to me, my parents will always be there to save the day. That perception changed when I got older and had my own family. My husband and I prioritized health and safety among many other things because we want to live longer and see our kids grow.
Here's the problem: we don't have any healthcare plan to back us up in case of emergency situations. By emergency cases, this means sudden injury or illness that requires immediate alleviation of severe pain and discomfort since it could potentially lead to immediate disability or death. Emergency situations cover the cases such as but not limited to:
Massive bleeding
Acute appendicitis
Convulsions
Fractures or multiple injuries secondary to accidents
Syncope
Condition or illness resulting in moderate or severe dehydration like fever or diarrhea
Thankfully, ER Vantage Plus can be the superhero we all need in case something happens.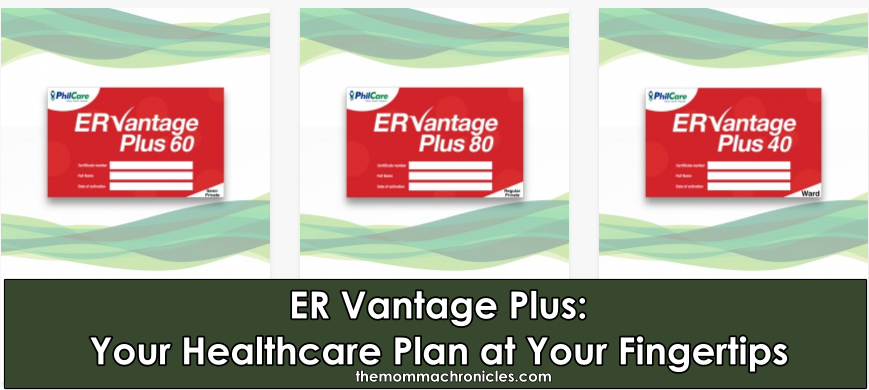 ER Vantage Plus: Healthcare at Your Fingertips
Getting a healthcare plan has never been this easy, thanks to PhilCare's new online healthcare vouchers. Yes, everything happens online allowing you to avail of a healthcare plan at the comfort of your own home; hence "healthcare at your fingertips."
The ER Vantage Plus is an online-exclusive product that doesn't require a physical card to avail of the benefits. This one-time healthcare benefit covers emergency care and hospitalization in more than 500 PhilCare-accredited hospitals nationwide. Apart from the emergency situations coverage, ER Vantage Plus gives P50,000.00 worth of Accidental Death and Dismemberment Benefit (AD&D).
Apart from the AD&D benefit, ER Vantage Plus covers the following expenses:
Doctors' fees
Laboratory and diagnostic procedures
Room and board
Medicines (except vaccines) as medically necessary during confinement, except for cases declared as non-coverable
Special modalities of treatment which are medically necessary during ER and confinement and subject to P5,000 limit
Diagnostic and therapeutic procedures as medically necessary during ER and confinement
Why Avail of ER Vantage Plus Healthcare Plan?
The answer is simple: it provides you with what you need and what you deserve with just a few clicks and taps on your computer screen.
Other advantages of this healthcare plan includes:
Ease of purchase and allows you to pay through various channels such as credit card, online banking, debit card, or over-the-counter
Fast and easy activation process
High AD&D benefit (because who gives you P50,000.00 outright, right?)
No medical tests required for enrolment eligibility
Ideal for outpatient, inpatient, and emergency case services
How to Apply
The process is simple:
Go to the online shop (philcare.com.ph) and click ER Vantage Plus.
Confirm purchase and payment. Take note that ER Vantage Plus has three variants and tiered-pricing according to the age of the enrollee.
Once confirmed, PhilCare will send you an email containing your registration details such as voucher number, serial number, and PIN, plus a registration link to complete your registration details.
Upon successful registration, you will receive your unique ER Vantage Plus voucher containing your unique certificate number (also your identification number as a member of PhilCare) validity period and complete product details.
This healthcare plan is activated and becomes valid seven days from your registration date and is ready to use.
Surely, we don't want to get sick or be in an accident, but the ER Vantage Plus health plan is only valid for one year. Pre-existing conditions and conditions enumerated under PhilCare's general exclusions are not covered. Further, Philhealth is also required if you wish to avail of this card during hospital confinement. Don't worry. Once used, you can re-purchase ER Vantage Plus anytime.
Curious about ER Vantage Plus? Read more about this healthcare plan here.
Note: This is a sponsored post. Nonetheless, all stories and opinions are completely my own.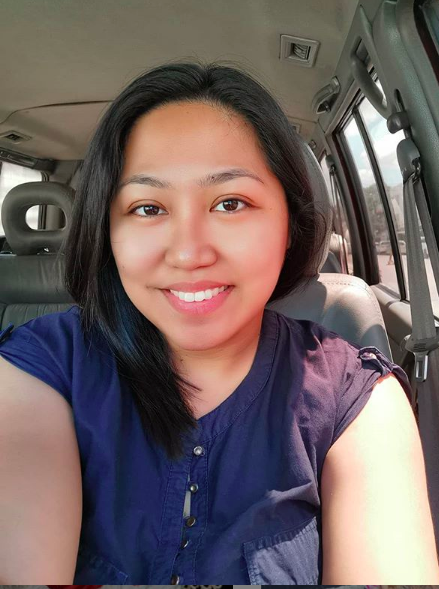 Ayi is a stay-at-home mom of two. When her kids are in their best state, she keeps up with chores, work, and ensuring that her sanity is intact. Join her as she navigates through this rollercoaster ride called motherhood.