Disclosure Statement: This is a sponsored post and contains an affiliate link.
October is among our favorite months. For starters, it's the kids' semestral break, which means one week of no classes. This also means vacation for us. Also, it's Halloween!
Of course, things are different this year because of the pandemic. There are no vacations, Trick or Treating events, and Halloween parties to minimize the spread of virus. Plus, Metro Manila is still under GCQ where kids below 21 years old are not allowed to go out.
Still, this doesn't mean we won't celebrate Halloween this year. With Trolli Philippines' sweet treats, the kids can still enjoy at home with this simple Halloween Quarantine idea – playing Brooms And Ladders.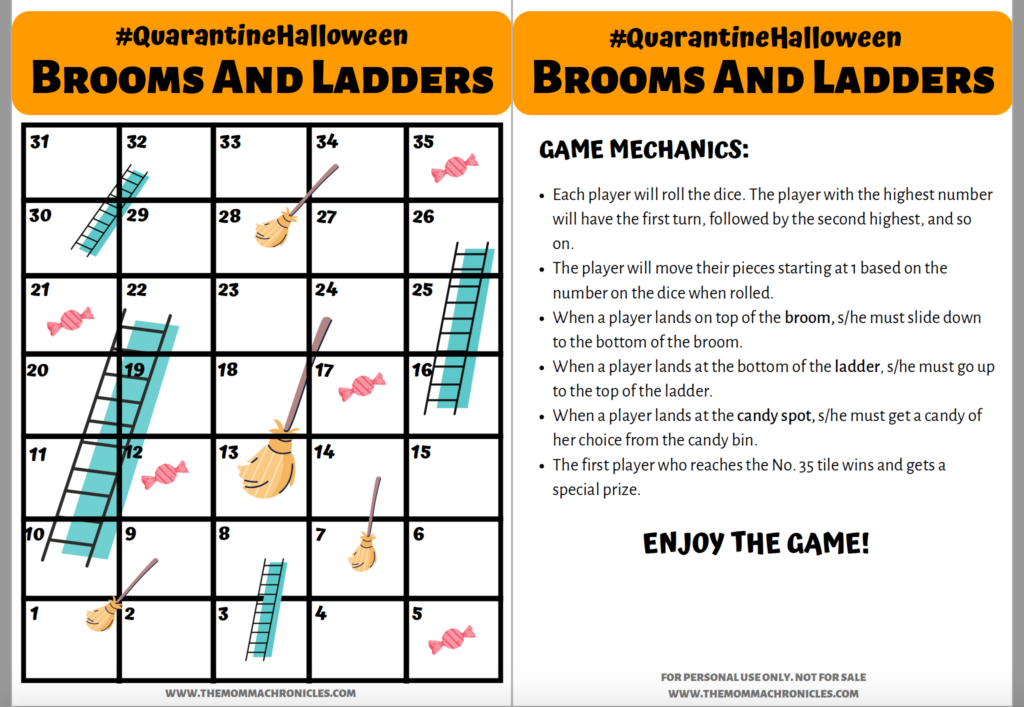 HOW TO PLAY BROOMS AND LADDERS:
Brooms and Ladders is your typical Snakes and Ladders. Instead of snakes, I replaced it with brooms to match the theme.
Here's what you need: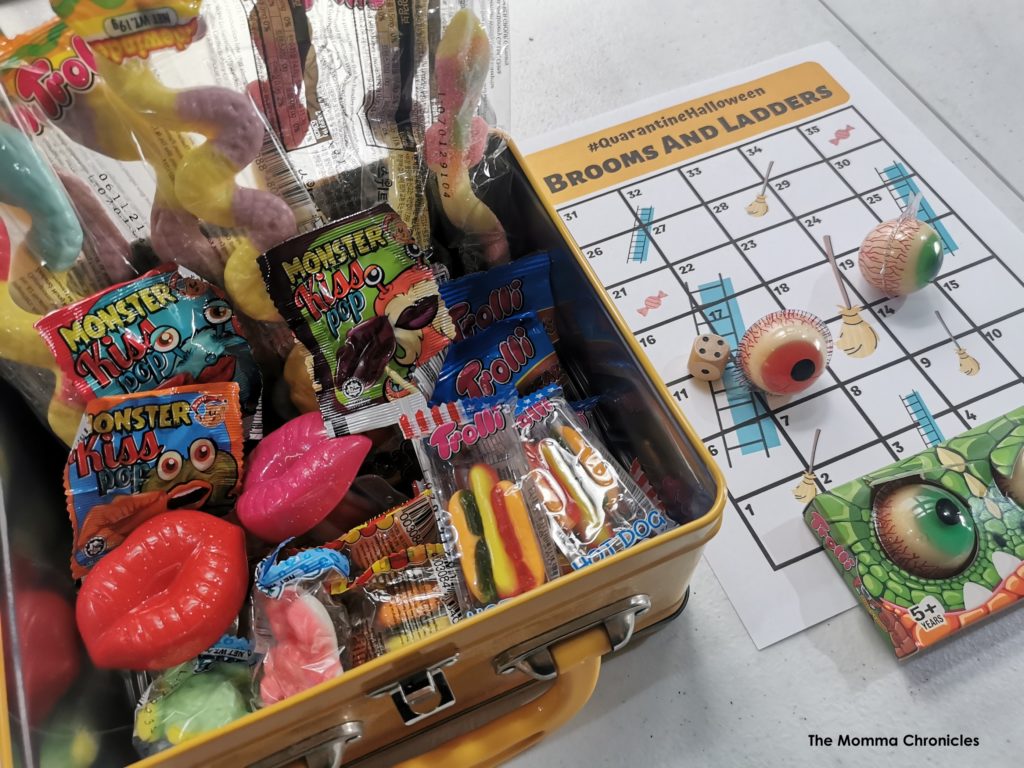 Brooms and Ladders game mat. You can download yours FOR FREE here.
Character token. You can use any characters like your kids' small toys or even the pegs from other boardgames. In our case, we used Pop Eyes candies from Trolli.
Dice
Candies for prizes
The game is easy to play:
Step 1: Each player will roll the dice. The player with the highest number will go first, followed by the second highest, and so on.
Step 2: The player will move their pieces starting at 1, based on the number on the dice rolled.
Step 3: When a player lands on top of the broom, s/he must slide down to the bottom of the broom. If a player lands at the bottom of the ladder, s/he must go up to the top of the ladder.
Step 4: Unlike the typical Snakes and Ladders, I added a candy spot on the game mat. This means when a player lands at a candy spot, s/he must get from the candy bin. We made use of the candies sent over by Trolli Philippines.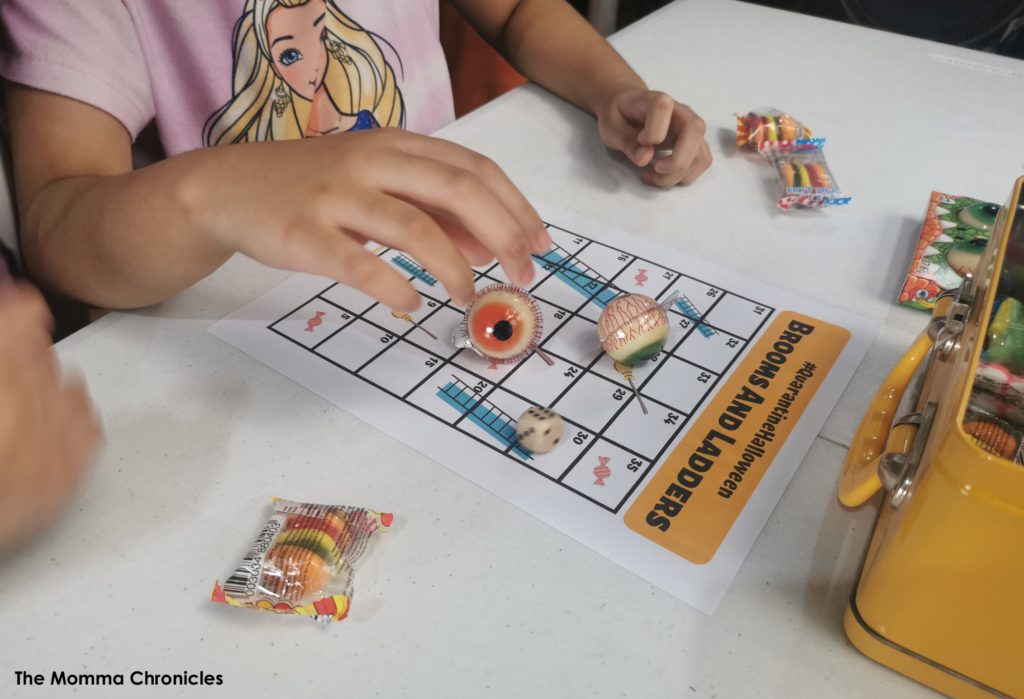 Step 5: The player who reaches the No. 35 tile wins and can get a special prize from the candy bin.
The kids love playing Snakes and Ladders, so this game is easy for them to understand. What they like most is the idea of getting sweets every time they land on the candy spot. They didn't mind landing in the broom because they look forward to getting their sweet treats.
You, too, can enjoy these treat from Trolli and make Halloween extra special despite the pandemic. You can order and get your Halloween treats and candies by visiting their website. They got tons of sweet treats and party snacks to make this year's celebration worth remembering.
How do you plan to celebrate Halloween this year?
DON'T FORGET TO SHARE: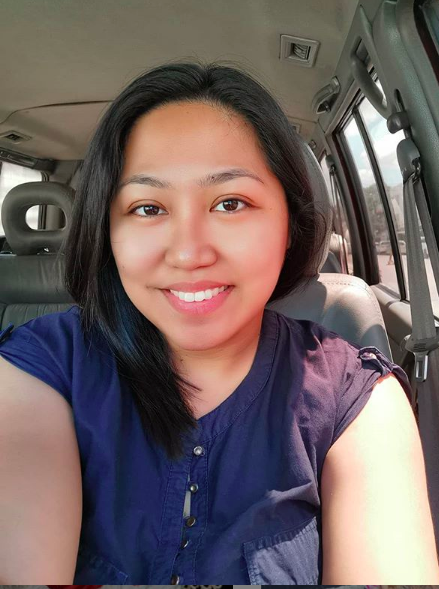 Ayi is a stay-at-home mom of two. When her kids are in their best state, she keeps up with chores, work, and ensuring that her sanity is intact. Join her as she navigates through this rollercoaster ride called motherhood.