Last December 2019, we went to Lakbay Museo as part of my eldest's birthday celebration. The kids are more aware now of what Philippines has to offer, thanks to their AP subject.
For summer of 2020, we wanted to bring the kids to different museums in the metro. We want to make them appreciate our country and history more, and visiting museums could unleash that. We also plan on visiting different provinces, not over the summer, of course, so they could see those places and animals from their books in real life.
Then again, Covid-19 happened.
Still, that didn't stop us from exploring and learning more about our country. The kids still have their usual AP subject in school and we still read and watch videos about the Philippines. Then, I came across this board game (we love board games!) that caters to Filipino children so I immediately inquired and made a purchase.
WHAT IS TALA'S PHILIPPINE ADVENTURE ALL ABOUT?
Tala's Philippine Adventure is an activity kit that brings Tala, her younger brother Koko, and their pets Tuki and Bokbok around the Philippines. Just like them, the kit aims to educate kids (and adults, too!) about the different provinces, national symbols, icons, and landmarks found in our own country that we can all be proud of.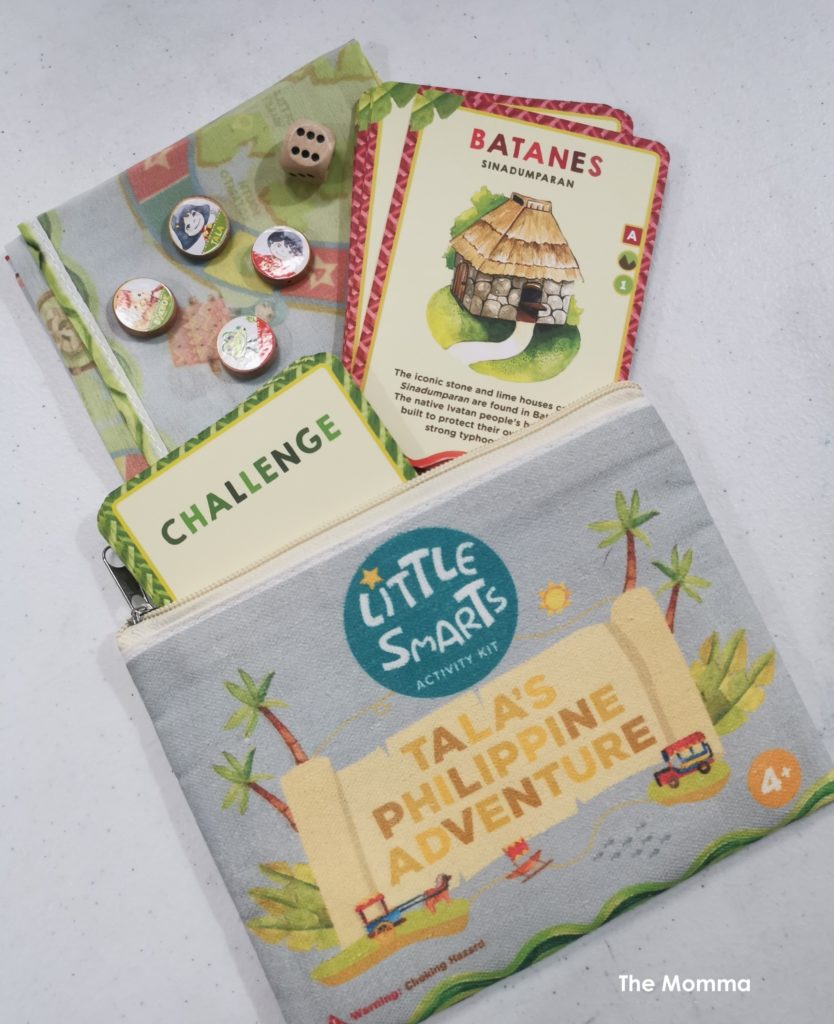 Each kit comes with:
One game map
16 Challenge Cards that could range from naming volcanoes in the Philippines to balancing the die on your pinky finger
16 Adventure Cards that focus on some of the country's most beautiful spots
Four player tokens
One six-sided die
HOW TO PLAY:
Each player gets a turn, depending on who gets the highest number as first. Then roll the die and go to the designated space according to the number shown.
The game map is categorized into four spaces:
Location Space
Empty Space, which is similar to "rest during travels"
Adventure Space, which comes with accompanying cards that showcase different areas in the Philippines with some tidbits of info
Challenge Space, which is our favorite because we get to do different tasks that could be anything between educational and silly
Whoever reaches the Finish Line first wins.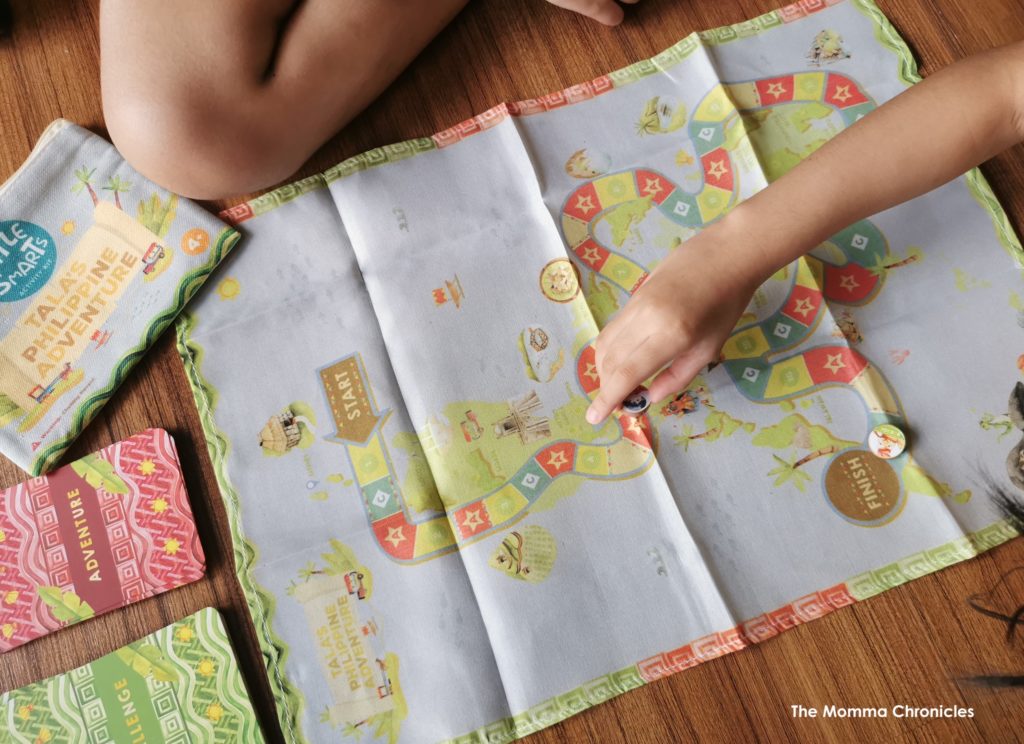 WHY WE LOVE IT:
We love boardgames! It's a good way to bond with the kids while killing time, especially now that they are getting "bored" because of the quarantine.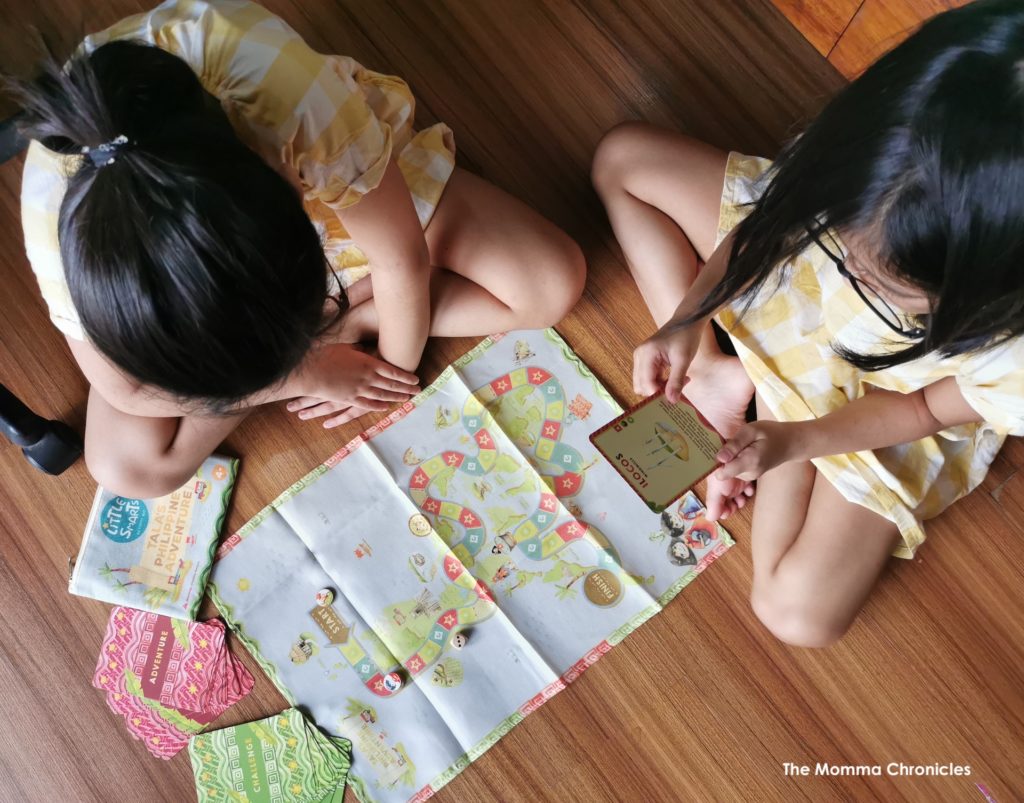 What we love about this activity kit more is that it is a refreshing option from the usuals that we have at home. It is both fun and educational because it brings us to places in the Philippines we haven't visited yet while giving us an idea on what we can see in those places.
Plus, do we have a board game that is made for Filipino kids? So far, I've only seen two, including Tala's Philippine Adventure.
The Adventure Cards are also easier for kids to grasp and understand. Although limited to 16 provinces, each province included gave out information that are not commonly known to many. It also focused on other provinces instead of the usual Boracay in Aklan, Cebu, and Davao. There are cards about Awao Falls in Compostela Valley and Sohoton Caves in Samar, which equally deserve the spotlight. After all, Philippines have tons of hidden gems that need recognition, too.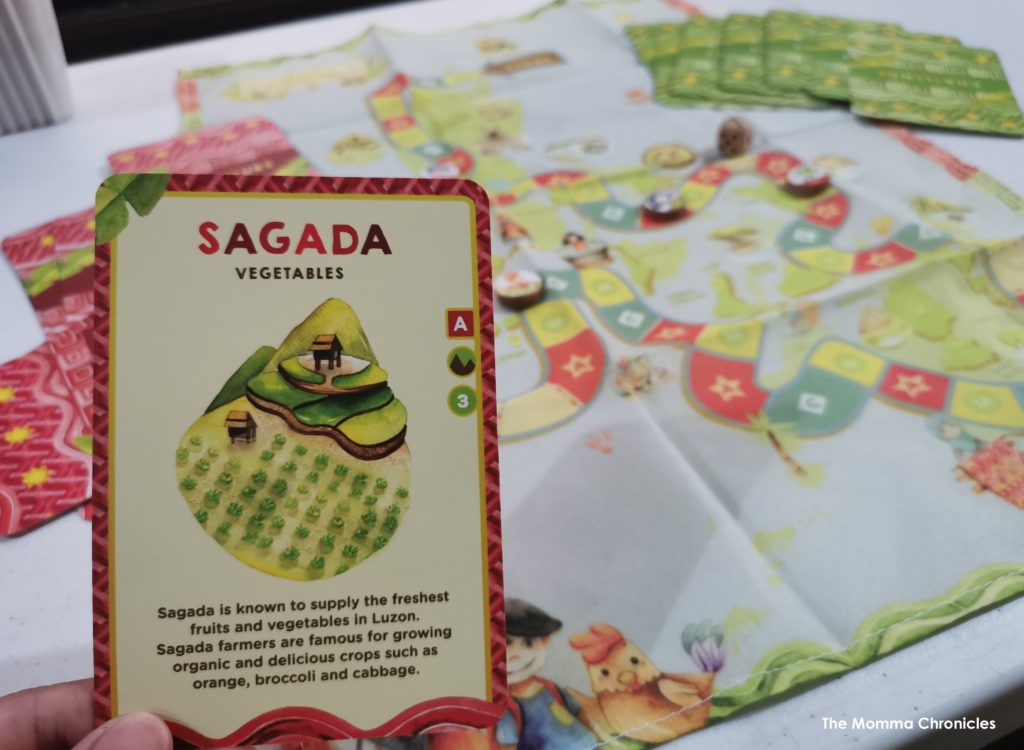 The kids are constantly asking us when we will go to Sagada or see the many water forms in Mindanao. While we can't go there yet, this activity kit could be an alternative in giving them an idea of what our country can offer without opening their gadgets.
HOW MUCH? WHERE TO BUY?
Tala's Philippine Adventure kit is priced at P795.00. You can get yours directly from My Little Smarts (IG: @mylittlesmarts) or visit their website.
DON'T FORGET TO SHARE: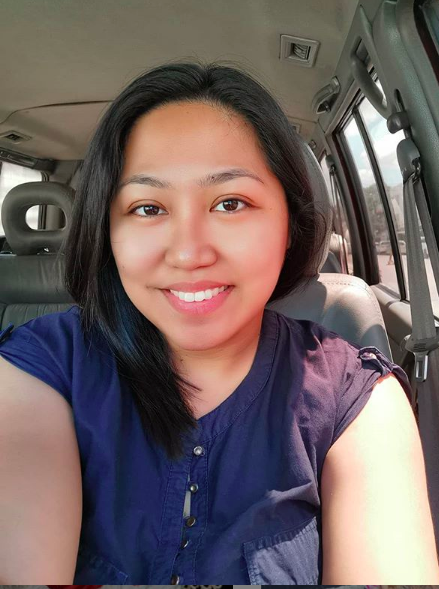 Ayi is a stay-at-home mom of two. When her kids are in their best state, she keeps up with chores, work, and ensuring that her sanity is intact. Join her as she navigates through this rollercoaster ride called motherhood.