After two years into this pandemic, I believe all of us already developed the habits of washing hands and carrying alcohol wherever we go. At home, disinfecting is a must because I'm willing to do anything to make sure that the virus won't affect our family.
This is why I am always on the lookout for products that will help me keep our home clean, safe, and of course, virus-free.
Thankfully, I came across O-Superstore. They offer a variety of products from kitchen needs to cleaning products and even safety essentials that gives moms like me a peace of mind.
Here are some of the products I got:
Safecare Bactofree Isopropyl Alcohol and Hand Sanitizer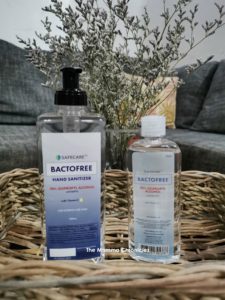 You will all agree with me when I say that we can't live without alcohol. O-Superstore has Safecare Bactofree Isopropyl Alcohol (P32.00) and Hand Sanitizer (P99.00), which offer daily skin sanitizing. The alcohol, in particular, has Vitamin E to make sure that it will be gentle on hands.
Simply Clean Multipurpose Cleaner 500ml (P125.00)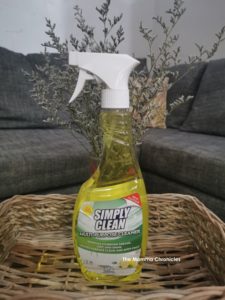 This all-around cleaner not only gets rid of grease, dirt, and grime but also 99.9 percent of germs and bacteria, thanks to its antibacterial properties. I love this product because it leaves surfaces clean and spot-free.
Simply Clean Disinfectant Cleaner 500ml (P135.00)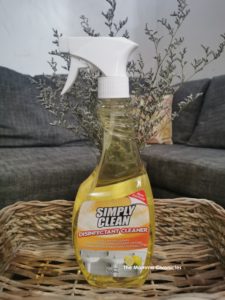 It's not just for cleaning. This particular product sanitizes and deodorizes, too. Now, we can say bye-bye to germs and bacteria lounging on non-wooden furniture and water-resistant surfaces.
Simply Clean Antibacterial Room Spray 500ml (P249.00)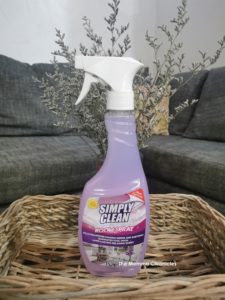 I love this product. I am always sold to room and linen spray products because who doesn't want an odor-free room, right? Simply Clean Antibacterial Room Spray effectively kills malodor-causing germs and bacteria to make sure that foul odor is eliminated.
Safecare Antibacterial Hand Soap 1L (P100.00)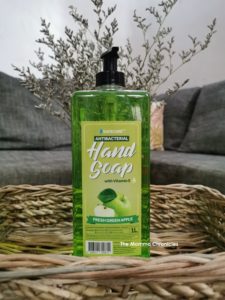 Aside from alcohol, I always buy hand soap and place them in the kitchen and bathrooms. I love that Safecare antibacterial hand soap has moisturizing properties so it won't make our hands dry from frequent washing.
Stay Safe Surface Sanitizer Spray 300g P349.00)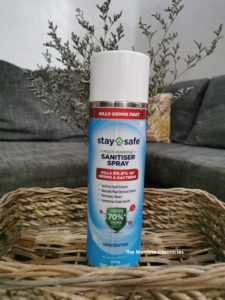 Sanitizes hard and soft surfaces, check. Eliminates odor, check. What more can I ask for?
Ecozone Anti-Bac Multisurface Wipes 40s (P280.00)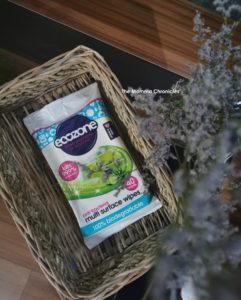 There are two things you can always find in my bag – alcohol and wipes. This antibacterial wipes have a fast-dry action formula that leaves surfaces not just clean but also bacteria-free. The best part is they are biodegradable.
HERE'S A SPECIAL TREAT! You, too, can get these products at cheaper prices from O-Superstore. Simply use my code, AYIOSS so you can enjoy 10% discount on your first purchase. Stay safe!
DON'T FORGET TO SHARE: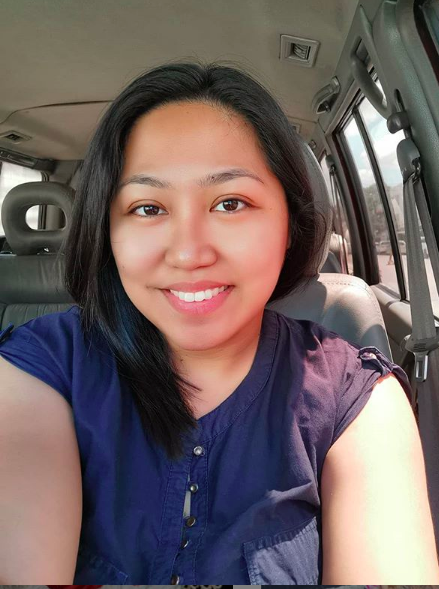 Ayi is a stay-at-home mom of two. When her kids are in their best state, she keeps up with chores, work, and ensuring that her sanity is intact. Join her as she navigates through this rollercoaster ride called motherhood.