Disclaimer: This post is about how to pay real property tax in Quezon City. I'm not sure if other LGUs are already implementing their own payment system online.
One of the responsibilities that comes with having your own house is paying the real property tax or amilyar. It is a kind of tax paid to the local government every year wherein real properties including land, building, and improvements are taxable. The amount will depend on the fair market value as appraised by the LGU. The classification of the property (residential, commercial, industrial, etc.) will also be considered as basis for the amount to be paid.
READ: How to Pay Real Property Tax
We usually pay our real property taxes by going directly to the Quezon City Hall. Unfortunately, "pandemic" isn't an acceptable excuse not to pay amilyar, so we all have no choice but to go there. Plus, sayang naman ang 20 percent discount when we pay early, right?
THE GOOD NEWS IS ONLINE PAYMENT FOR REAL PROPERTY TAX IS NOW AVAILABLE!
This is so convenient and kudos to QC LGU for providing us with e-services platform where we can do transactions online. In case you're a QC resident, here's the process on real property tax online payment:
STEP 1: Create an account.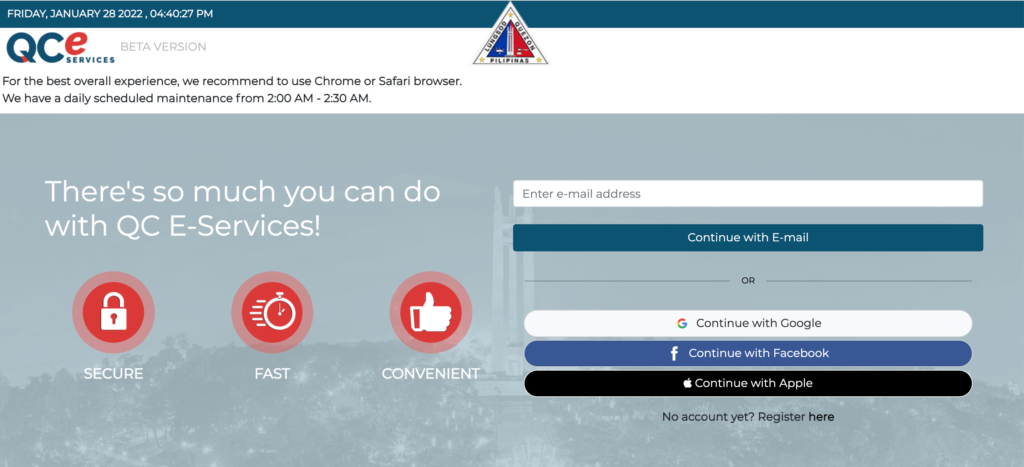 Visit the QC e-Services website, which you can access here. Once you're in the homepage, create an account using your email address, Facebook account, or Apple ID. Creating an account is easy and will only take a few minutes. Don't forget to click the activation link to be sent on your email to activate your account.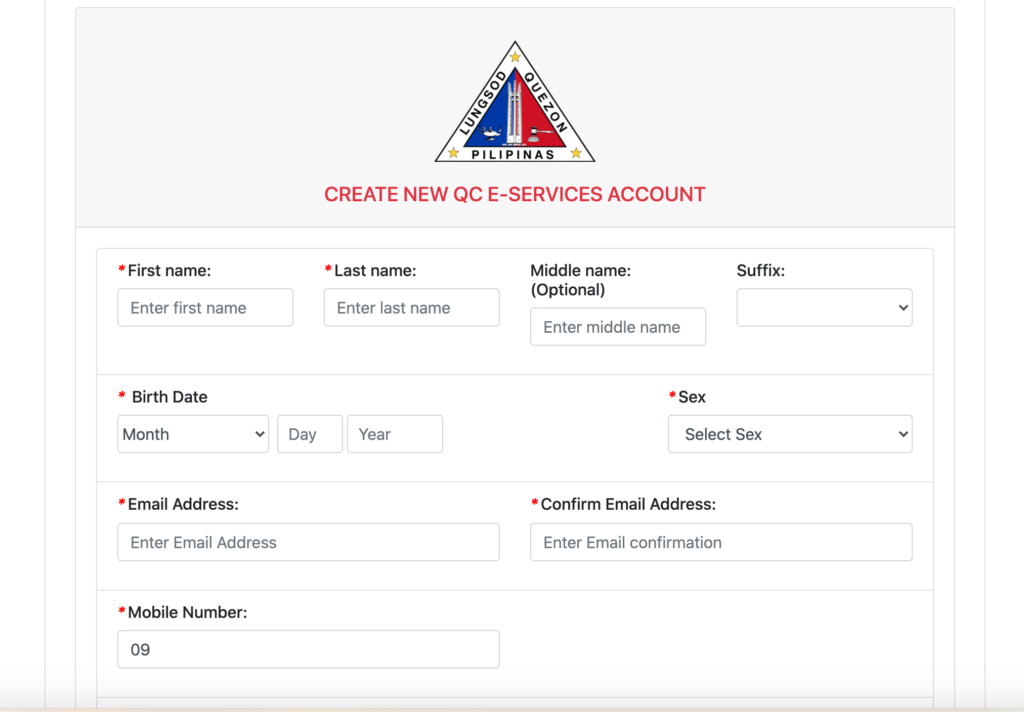 Step 2: RPT Payment Facility
QC e-Services offer variety of services as shown below. Click RPT Payment (Amilyar).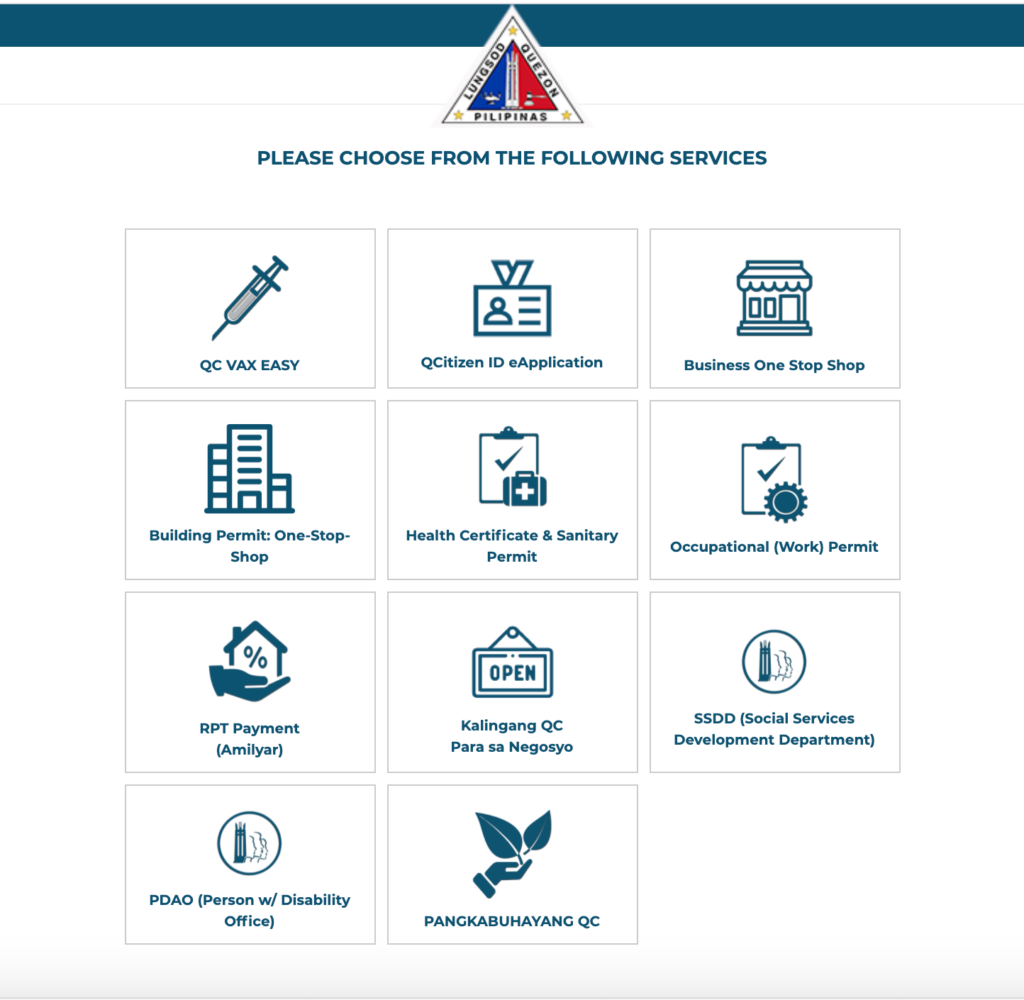 Then, click RPT Payment to start. Make sure you have a copy of your previous tax receipts for reference.

Input the Tax Declaration Number and then click Search. You can find it on the upper left corner on your previous tax receipt.

Then, a new window will appear to confirm if you are paying the RPT for the correct person. Make sure that the name shown in the screen is the same as the name found in the tax receipts. Then click Yes.
TAKE NOTE: Unless it's a vacant lot, you have to pay for both the LAND and BUILDING, wherein each has a unique Tax Declaration Number, to avoid incurring penalty. This means I had to do this type of transaction twice, one for land and another one for building, since the system will only process one Tax Declaration Number at a time.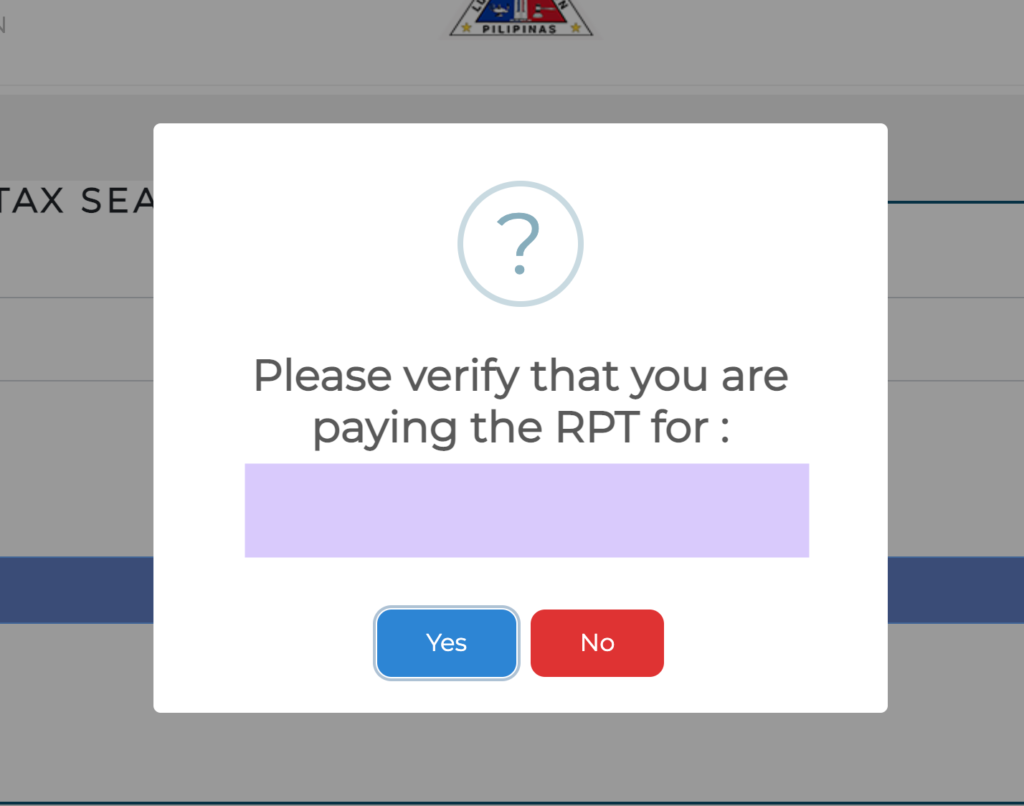 After this, choose your payment option. You can either pay quarterly or in full. In our case, I paid in full since I don't want to worry about this anymore. Then, click Pay Now.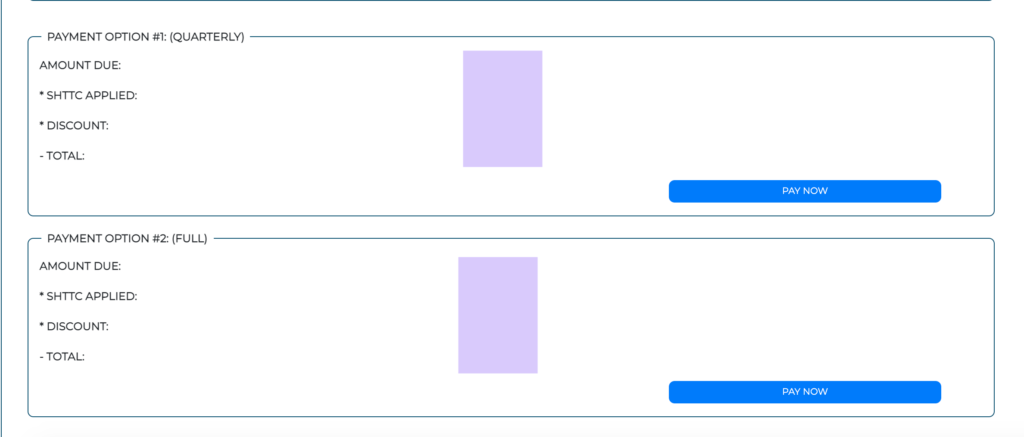 Note: I'm not sure how this will look like when you pay after the first quarter. I think the unpaid amount will be shown on top of the amount due for that particular quarter.
Step 3: RPT Payment Proper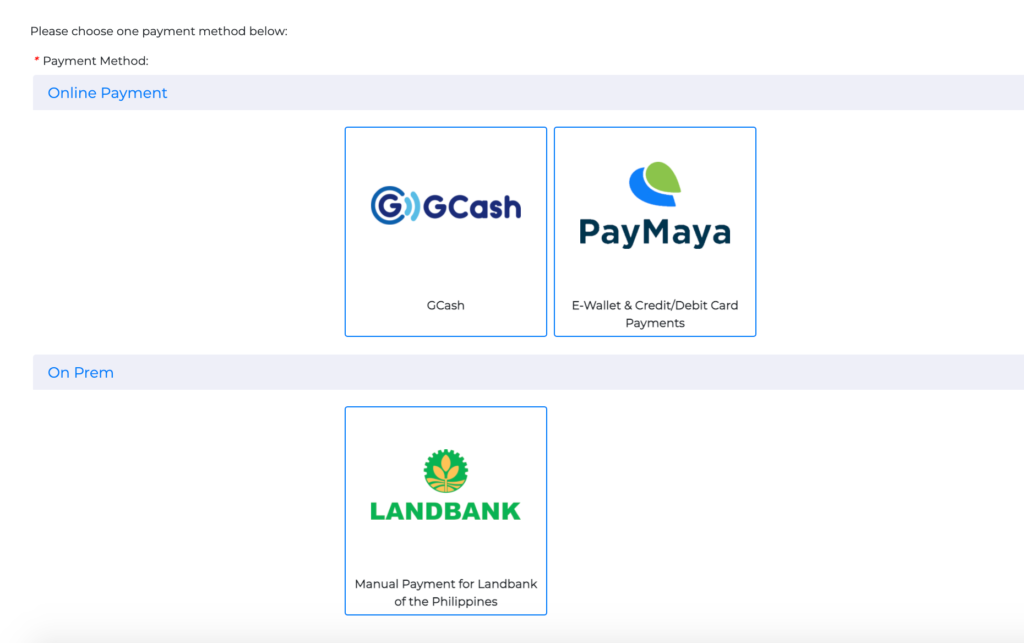 This is what will appear after clicking Pay Now. You can choose between online payment or manual payment through Landbank. Online payment is easier and more convenient since you don't have to go out. In case you opted for manual payment, don't forget to send a scanned copy of the deposit slip at [email protected]
I chose online payment through credit card for convenience. Then, the picture below appeared. Make sure to review this before clicking Submit.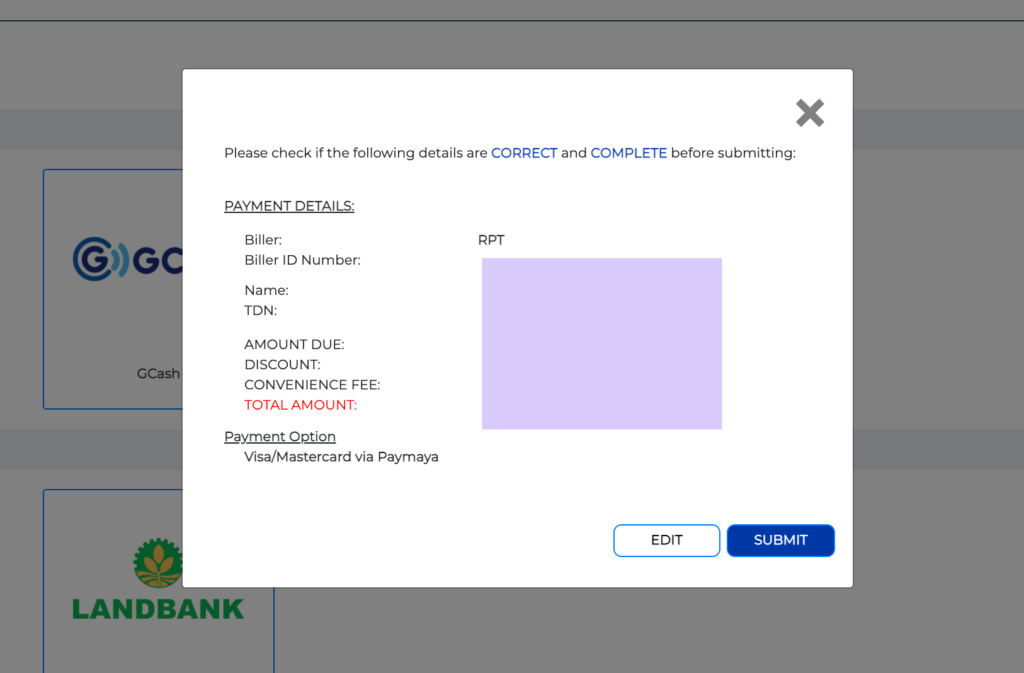 The, I am now ready to proceed to payment. Take note that I paid for a convenience fee amounting to P78.69.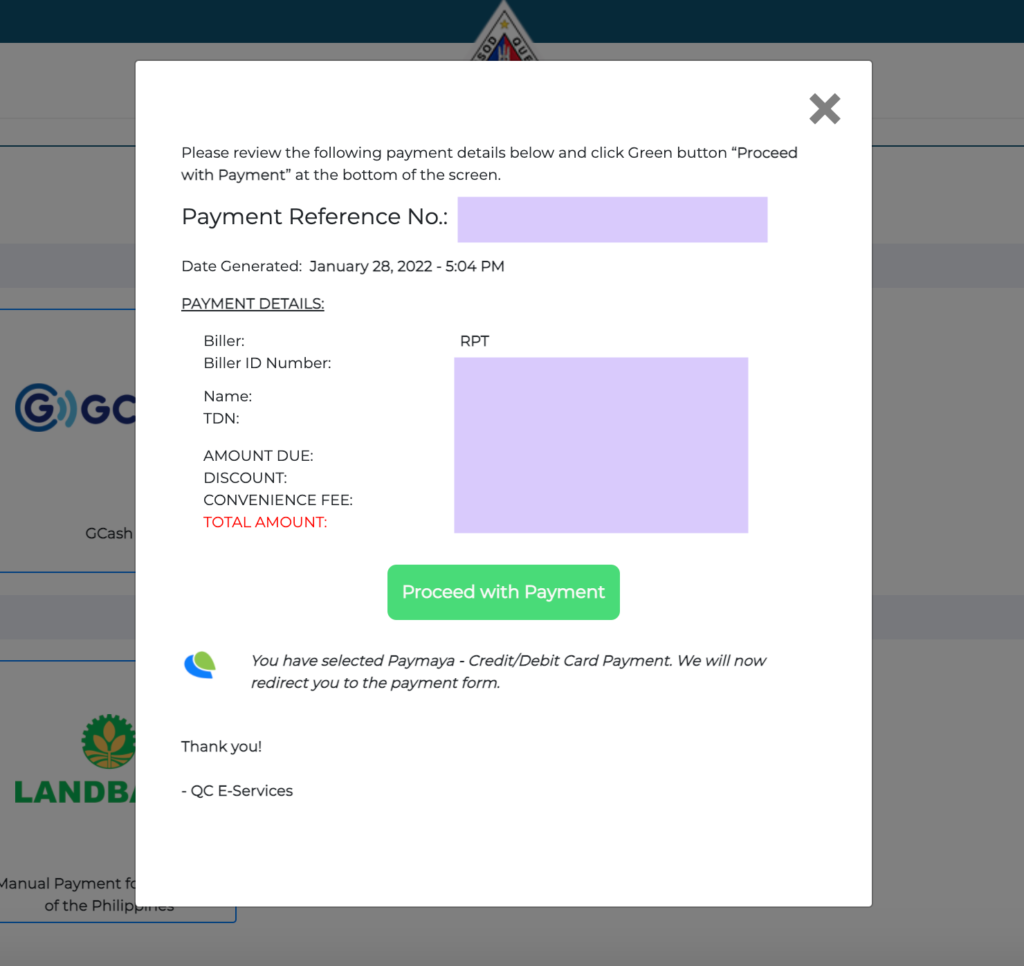 A confirmation was displayed on the screen as proof of successful payment. Then, that's it! You will be redirected to the QC e-Services website showing that the transaction was submitted successfully. There will also be an email confirmation showing that the transaction was completed. However, the receipt will not be generated automatically and you have to wait for another email regarding this.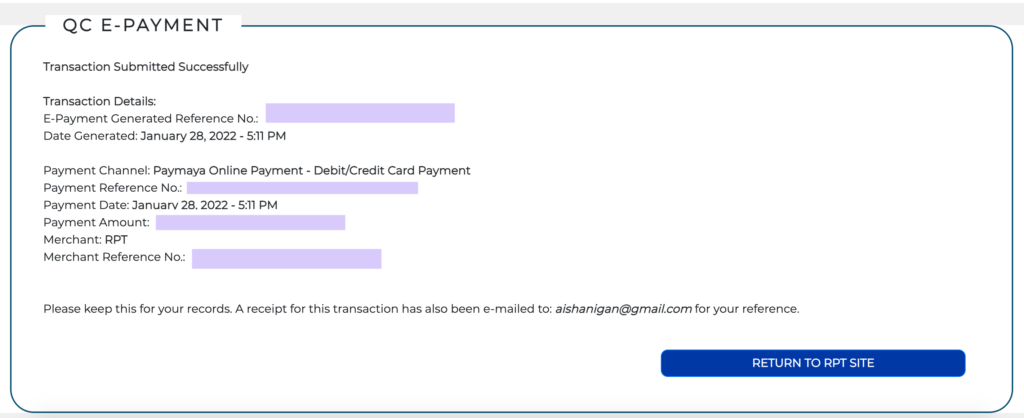 There will also be a summary of all transactions made when you log-in to your QC e-Services account, similar to the one below.

What do you think about this improvement? For me, I'm definitely loving this.
Good job to QC LGU for initiating this and introducing e-services. Pandemic or no pandemic, doing transactions online is easier, hassle-free, and more convenient. Now, I can pay for real property tax (and do other city hall-related transactions) without leaving the house.
DON'T FORGET TO SHARE: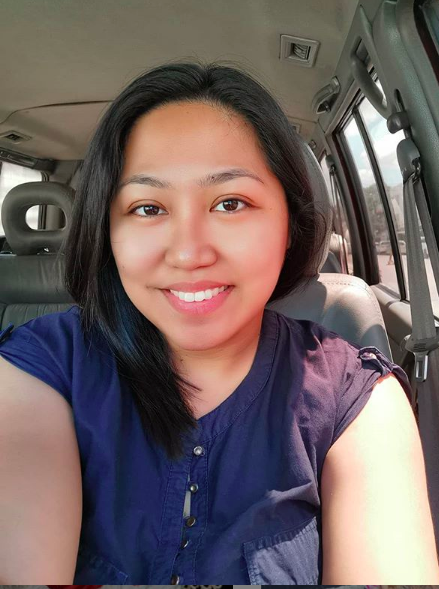 Ayi is a stay-at-home mom of two. When her kids are in their best state, she keeps up with chores, work, and ensuring that her sanity is intact. Join her as she navigates through this rollercoaster ride called motherhood.