Finally, a weekend getaway.
My kids, especially my eldest, are currently addicted to the zoo. Since it was my mom and sister's birthdays and there is a zoo up north with more animals and activities compared to the one in Tagaytay, we decided it could be a good opportunity to have a weekend away from the metro.
I've always been curious about The Lighthouse in Subic and heard good reviews about the hotel. With my mom's approval, I decided to book rooms for us and I must say we made a good choice.
Rooms
We got the Aqua Room, or the hotel's basic room. Still, it has everything we need – a king-size bed with comfortable pillows and mattress,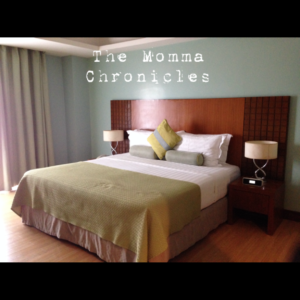 Spacious bathroom,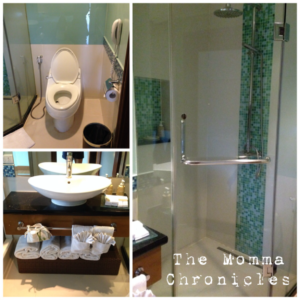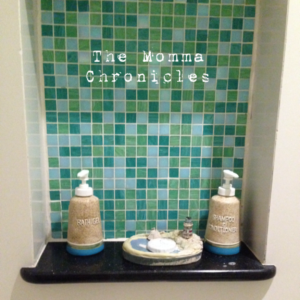 Mini bar,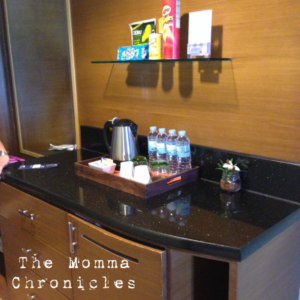 Study area,
And a porch.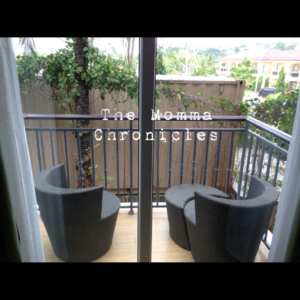 Food
The hotel's restaurant is Sands al Fresco. Despite the variety of choices in Subic area, we still decided to give their restaurant a try, plus we were too hungry to go around and look for a place to eat. Still, it was a good choice because the food, including the presentation, was great. I particularly like their version of Kare-Kare and what they served during breakfast was really one for the champions.
At night, my husband got hungry so we had a room service. He ordered burger while I had Mango Cheesecake to go with the complimentary hot chocolate drink from the hotel. We hit the jackpot on this one.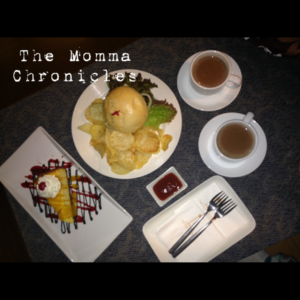 Forgive me if I wasn't able to take pictures on this one category. Everyone else was excited to munch on the food. LOL
Facilities
The Lighthouse may not have the five-star hotel look on the inside, but it surely has a way of making you feel at home. There were comfy couches and a big piano that makes you want to hit on the keys.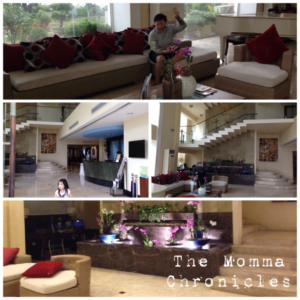 I like the lobby area, especially the one on the second floor, because it's as if you're just sitting in the living room in your own home.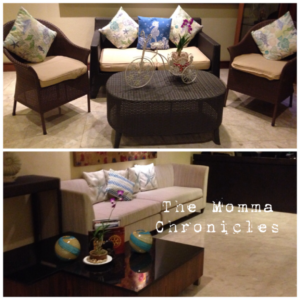 I also like the pool area, plus how kid friendly it is because the kiddie pool is big enough to allow kids to "swim around."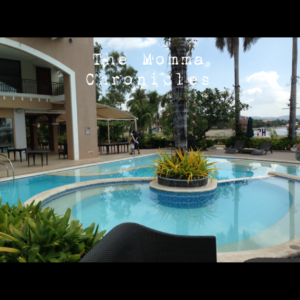 There was also an area for kids where they can play, although we didn't get to try this one because they prefer swimming and running in the beach.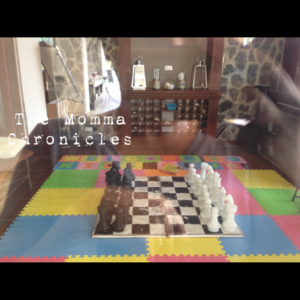 True to its name, here is a picture of the lighthouse.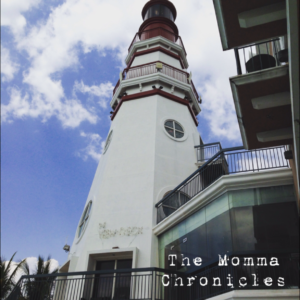 The Lighthouse is also walking distance to the beach. It was my kids' first time to go to the beach, so you can just imagine how happy they were.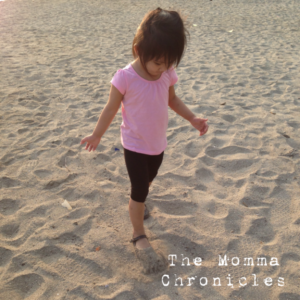 Service
The Lighthouse is a consistent winner in Trip Advisor and I could see why. Aside from its facilities, their staff are among the most respectful and courteous people. From the moment we entered the hotel, everyone else were nice, courteous, and smiling. I'm not sure if it's part of their job, but they willingly assisted us in making reservations in Meat Plus and even booked us for a sailing experience.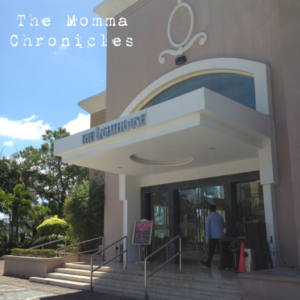 Value for Money
The Aqua room costs P6,000.00 per night. When I was looking for a hotel, I realized that The Lighthouse is among the expensive hotels in Subic. After our stay, I could say that it is worth it, considering what we got and what we experienced. Our room was big and spacious, there were complimentary stuff that comes with our stay, the hotel staff were great, the food was yummy, and the facilities makes me feel at home.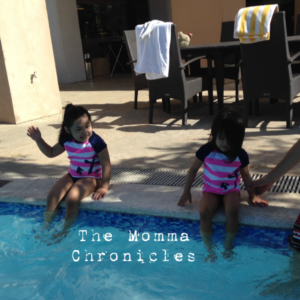 I wouldn't mind paying a bit more if it involves comfort, safety, and memorable experience with my family.
What I Like
Given these facilities, here are the things I am raving about The Lighthouse:
I love their bathroom. We didn't get the one with bathtub, but I still like how spacious it is.
The room is big and spacious. My kids can't help but run around out of excitement.
Great food! Sands al Fresco, the resort's restaurant, serves yummy meals that surely satisfied our hungry tummies.
The complimentary stuff. Aside from the free breakfast and four (not just two) mineral bottles in the room, Lighthouse offered welcome fruits and drinks (iced tea or coffee), afternoon snacks, and nightcap sweets and drinks (hot chocolate, coffee, or tea) of our choice.
Good internet service. Many hotels have internet in the lobby area only. Thankfully, I am still connected even when inside the room. The room also has LAN cable available, which we can use for three hours.
Walking distance to the beach. I learned that there are certain beach areas in Subic which prohibits swimming and unfortunately, the one near Lighthouse is among them. Still, I'm for the experience. It was my kids' first time to see the beach and that's all I was aiming for.
It is situated in the Marina Complex where you can easily walk around from one place to another.
The Not-So-Good Side
I have a few concerns though:
Parking Space – Unfortunately, the parking area is just outside the hotel, along the street. There is no designated parking area with 24-hour security, though I assume the surroundings are safe. But for praning mommas like me, worrying about the car's safety is something I don't want to think about especially when I'm on vacation.
Lack of Light in the Bedroom – Sure, you can open the curtain or open the lamps for ventilation. For me, I find the room a bit dark especially at night, which may not be convenient when there are kids running around.
Will I Recommend It?
Definitely. Even if The Lighthouse has that couples-honeymoon-for anniversary vibe (because of the glass bathroom), it is still one of the best places to stay when in Subic. From the rooms, service, food, facilities, and everything in between, overall, I enjoyed my stay in The Lighthouse. It may stretched the budget a bit but with what I got, I really don't mind at all. I am definitely coming back, though the next time, I plan to book the other rooms.
Check out The Lighthouse Marina Resort in Subic, Moonbay Marina Complex, Waterfront Road, CBD, Subic Bay Freeport Zone.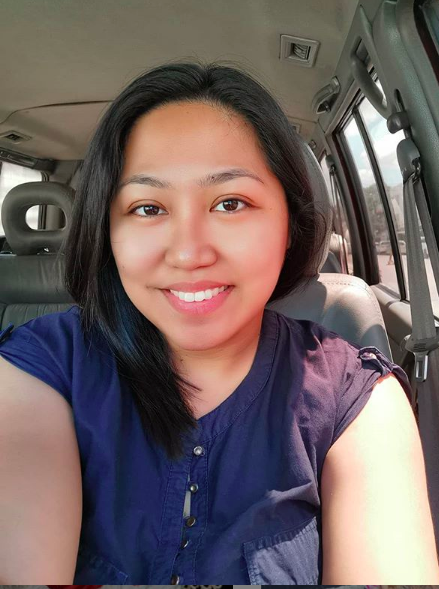 Ayi is a stay-at-home mom of two. When her kids are in their best state, she keeps up with chores, work, and ensuring that her sanity is intact. Join her as she navigates through this rollercoaster ride called motherhood.