Kids are growing up too fast these days. At one point, they are just crying and pooping machines and the next thing you know, they can do things on their own and speak up their mind. This is why my husband and I always make it a point to spend time with the kids as much as we can.
We love going to different places, but due to constraints, we settle in the Philippines (for now). One February weekend, my husband and I decided to go on a quick getaway with out girls Tagaytay is our go-to place. This time, we checked in at Taal Vista Hotel.
Overview of Taal Vista Hotel
Taal Vista Hotel, then Taal Vista Lodge, was built by the Zamoras in 1939. It became a quarters for Japanese officers during the Second World War and later on became one of the major tourist attractions in Tagaytay. It was also acquired by SM Investments Corporation and underwent renovation to add more rooms, conference facilities, and other amenities for everyone's enjoyment.
At present, Taal Vista Hotel is among the best hotels in Tagaytay City, offering comfort and satisfaction to all its guests.
The Good
Rooms – We got a Deluxe King (P7,500.00 / night) for our overnight stay in Taal Vista. It has all the amenities I want – king size bed, toilet and bath, mini bar, desk / study area, TV, and even a sofa. The rooms are clean and well-maintained, bed and pillows are comfortable and feels good on the skin, well-lit and well-ventilated, and more importantly, it is kid-friendly (except for one thing, which I will share in the not-so-good section). The bathroom is clean and spacious, spacious enough for my kids to play. Good thing Taal Vista provides anti-slip mat on the bathroom, which is another plus points for me.

Wifi Access – This is a plus because I was able to enjoy wi-fi services even inside the room.
Friendly Staff – From the moment we entered the premised until we left the following day. Taal Vista Hotel's staff are very friendly and accommodating. They offered drinks upon our check-in, constantly greets every time we pass along the hallway, and prompt response to address our concerns.
Security – This is another plus for me. I tend to be paranoid, especially when the kids are around. Thankfully, the hotel has 24/7 security with security personnel roaming around the area day in and day out.
Kid-Friendly Facilities – Apart from the swimming pool and Kids' Corner where kids can play and read, there is a big, grassy area where kids can run around. You can just imagine how noisy my kids were while they were running.
Direct Access to Sky Ranch – It is guarded too. Unfortunately, access is only up to 6pm.
(Lots of) Parking Spaces – I've been to a few hotels with no parking spaces and I must say, I can't sleep at night. Parking is another factor we always consider when going to different places and yes, Taal Vista has tons of them.
Few Minutes Away from Fave Restaurants – We love Bag of Beans! Taal Vista is just two to three minutes away and eight to 10 minutes from Antonio's.
The Not-So-Good
Food – If you plan to stay in Taal Vista, I highly suggest you get your tummy filled in restaurants outside the hotel. Sadly, we didn't enjoy the food considering the amount we paid for it. We want to make our lives more convenient since my kids can be uncontrollable at times, so we settled for room-service. Each meal costs us around P2,000++ (2 adults and 2 picky eaters) and unfortunately, we didn't like the food. I also ordered Cafe Latte from the lobby and cost me P160++. Wish I just had 3-in-1 instead. Thankfully, they made it up with their complimentary breakfast. Their breakfast food was great, so yes, nakabawi.
Windows in the Hotel Room – My kids love exploring and checking everything inside the bedroom. Good thing I noticed that the window handles are too low. My eldest daughter can easily reach for it and open the windows, which is why I constantly have to reprimand them every time they attempt to open it.
Hopefully, a Bidet – I mean, c'mon. It's much better to clean with water than tissue alone, don't you think?
Verdict
Sans the food, we truly enjoyed our stay in Taal Vista Hotel. It may be quite pricey compared to other hotels in Tagaytay, but with the service, comfort, and security we got, I wouldn't mind paying for the price. My kids had fun and my eldest daughter doesn't even want to go home. We plan to go back next time and get the Premier room for the balcony-slash-better-view.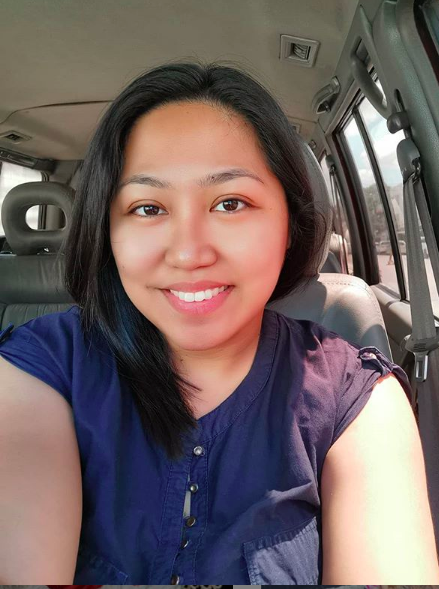 Ayi is a stay-at-home mom of two. When her kids are in their best state, she keeps up with chores, work, and ensuring that her sanity is intact. Join her as she navigates through this rollercoaster ride called motherhood.