Math is one of my kids' strongest subject. It could be their teachers' teaching method, but I'm proud to say that they're not really struggling with it – unlike me. Haha!
Quarantine or not, one of the things we want to achieve this summer is to master the multiplication table. They were already introduced with 2, 3, 5, and 10 in school so we want to move further. Plus, I want to keep them prepared for the coming school year.
USING THE MULTIPLICATION TABLE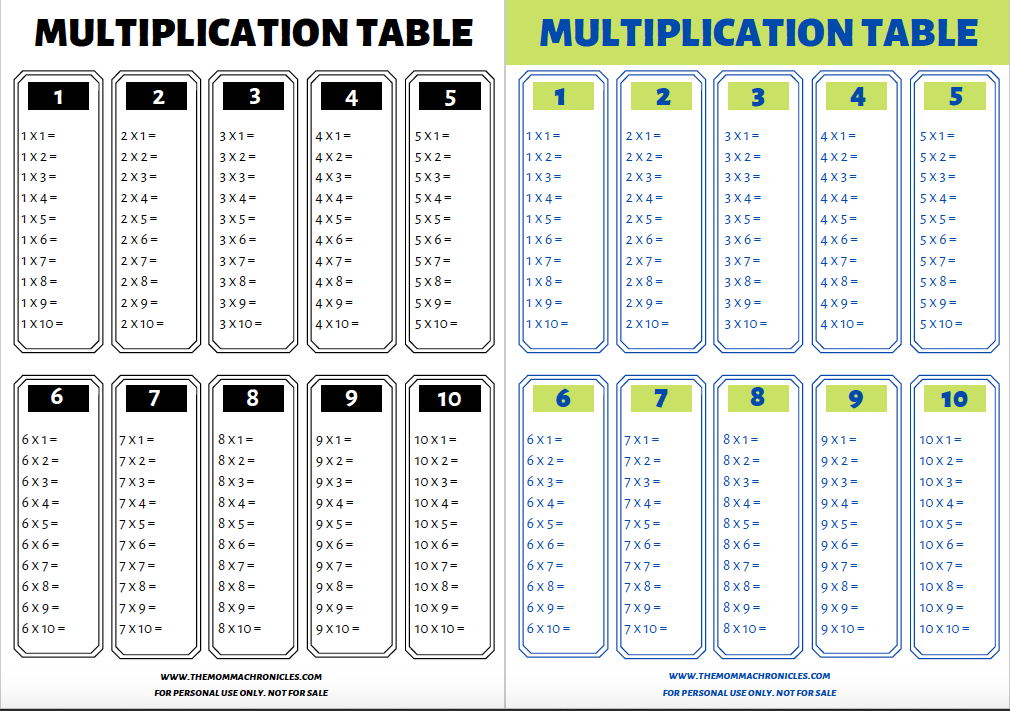 I decided to make our own multiplication table since most of the printable I saw online have answers in it. Plus, the kids are able to memorize things easily if they write it.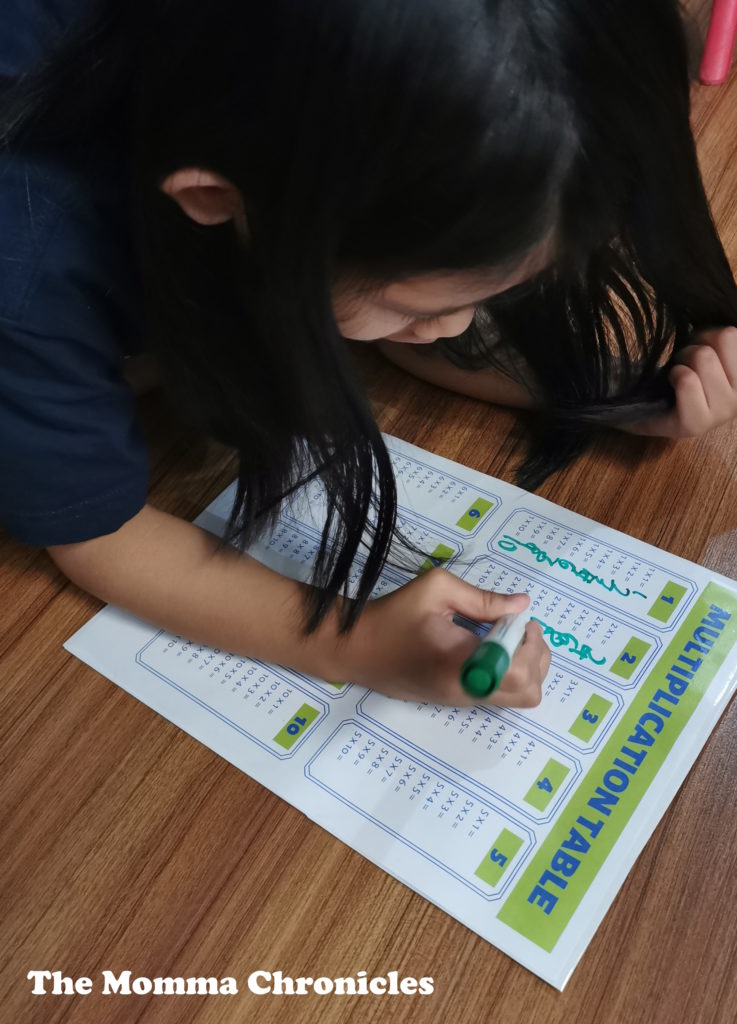 I just printed and pasted it on a folder. I don't have a laminating machine, so I just covered it with plastic cover so the kids could easily erase it. You can also use a clear book refill since it works the same anyway.
I ask the kids to complete the table during their Academics time. This way, they can easily remember since this is done in a constant basis.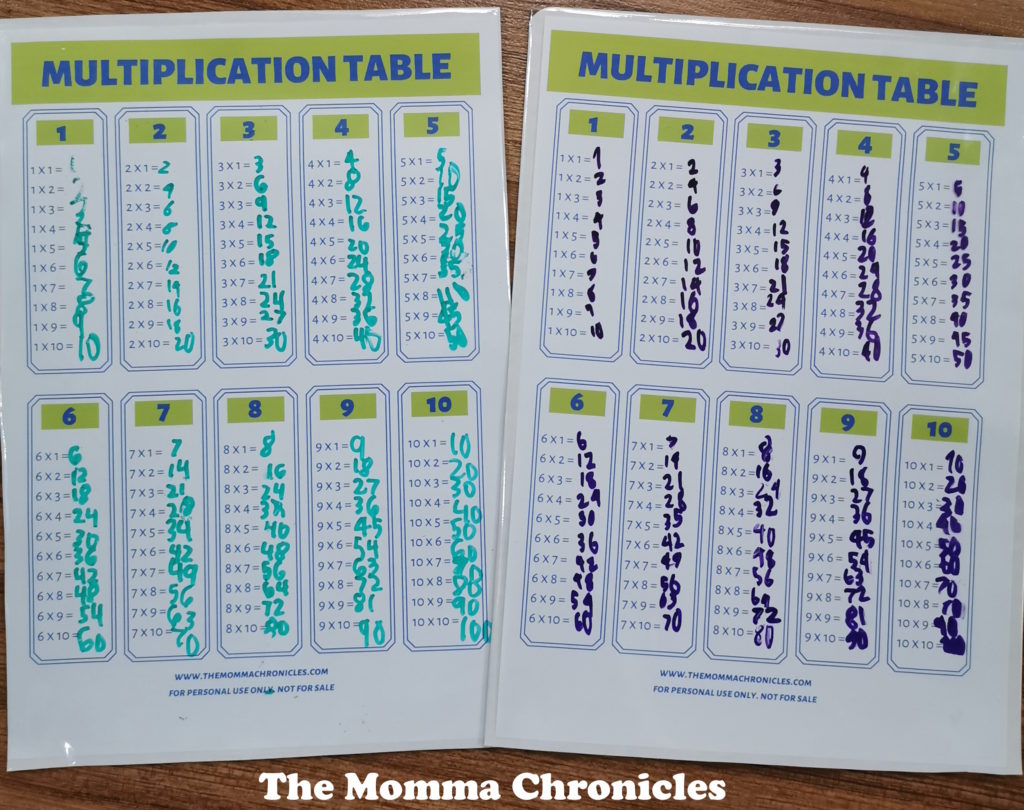 TIPS IN TEACHING MULTIPLICATION
Strengthen addition skills, first. Addition and multiplication are related. Before we teach multiplication, kids need to understand that it is simply repeated addition. If they mastered their addition skills, multiplication will be easier to understand.
Start small. My kids learned multiplication as early as Kinder. They started with 0 and 1 first since this is easier to understand and remember. Then do skip counting by 2s, 5s, and 10s. Once they mastered these numbers, it will be easier for them to go with the rest.
One at a time. Multiplication can be overwhelming. As much as I want the kids to learn everything in one sitting, it won't work. We take it one number at a time. Once they remembered enough, we moved on to the next. This way, they won't feel stressed out every time I ask them to practice multiplication.
Introduce the concept of Commutative Property. Kids may rattle when you change the order of something that they're used to. When teaching multiplication (or addition), I reminded the girls about what commutative property (changing the order of numbers will give the same result) is about. 6 x 3 is the same as 3 x 6. It cuts the job in half.
Use toys or manipulatives. Apart from writing, I also make use of manipulatives like connecting rods or even Lego. My kids are visual learners and they have better understanding of Math concepts when I show them how it works first.
Practice everyday, whether verbally or in writing. Multiplication is also about memorization. To train their memory, I ask the kids to do the table everyday. I don't expect them to memorize it in just one sitting but by doing it everyday, they'll be able to remember it easily.
Multiplication doesn't have to be scary or stressful for kids. Take it one number at a time and they will surely remember it easily.
DOWNLOAD THE FREE MULTIPLICATION TABLE HERE. IT HAS THREE PAGES IN A4 SETTING – BLANK BLACK & WHITE AND COLORED, AND ONE WITH ANSWERS.
DON'T FORGET TO SHARE: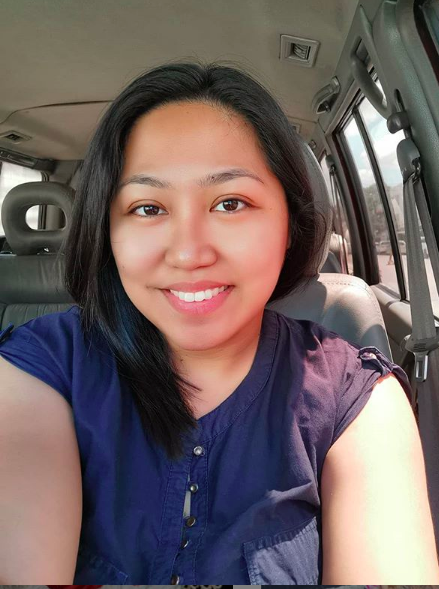 Ayi is a stay-at-home mom of two. When her kids are in their best state, she keeps up with chores, work, and ensuring that her sanity is intact. Join her as she navigates through this rollercoaster ride called motherhood.