Christmas is just around the corner. However, this year's festivities will be different from the previous years. No thanks to the pandemic, there will be no more Christmas parties and family reunions just for now. Gift-giving will be different as well because of the financial difficulties associated with Covid-19.
Still, Christmas is a season for giving and one of the holidays kids are looking forward to. Plans are cancelled this year but giving kids something to open come Christmas Day is something we're not skipping.
In an old post, I shared non-toy gift ideas for the little ones. This year, it's still non-toy gift ideas BUT something kids between 4 to 12 years old can enjoy and benefit from despite the pandemic.
Let's start with –
ORGANIZATIONAL ITEMS
Utility carts, art caddy, storage bins – these are items kids won't appreciate that much but let's all agree that it will keep their things organized and make our lives easier. Plus, this is perfect for online or homeschooling needs.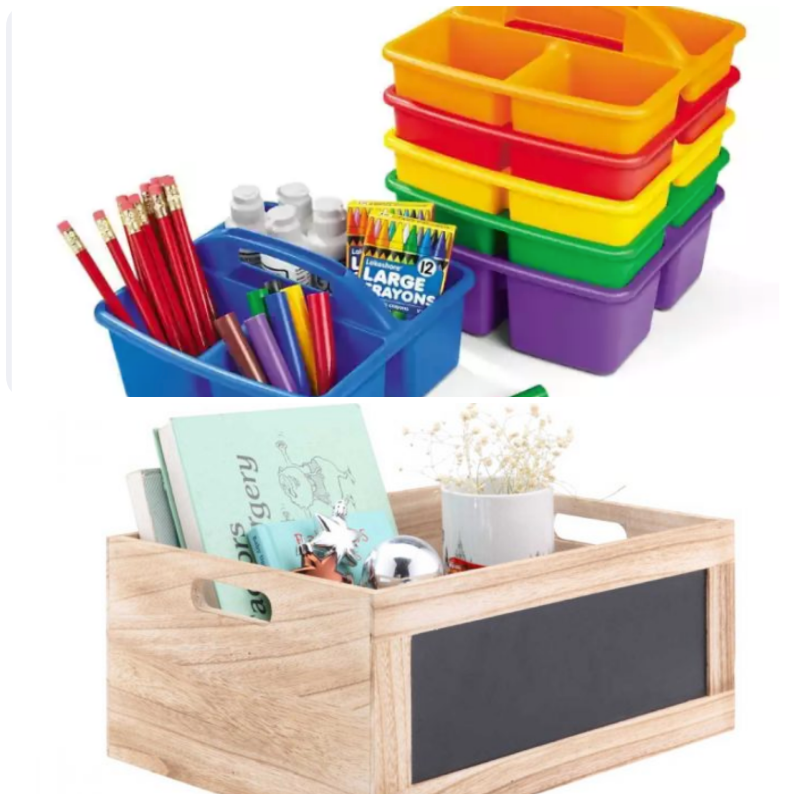 Go for cute, perky designs that are pleasing to the kids' eyes. Lazada, Shopee, and even standalone stores like Mandaue Foam and Furniture Source have variety of organizational items to choose from.
(ONLINE) CLASS OF THEIR CHOICE
I noticed an increasing number of classes offered nowadays. Whether or not your child is enrolled in school for this school year, paying for classes that interest them most can be a good Christmas gift.
There are variety of classes to choose from – art, dance, music, acting or theater, STEM-related, and even sports. You can also enroll your kids in language or baking classes. Make sure that it is something your kids want to make classes more meaningful and memorable. This will given them a break from studying, too.
Check out Make Believe Productions, Madison Events (they have a variety of classes to choose from), and Kids Act Philippines among others.
BOARD GAMES
Who doesn't want boardgames? Aside from killing time, it's an effective way to test your kids' Math skills. It will also give you an idea on who's the risk take when playing Monopoly or who has better hand control when playing Jenga. It teaches kids to be analytical, imaginative, and how to strategize.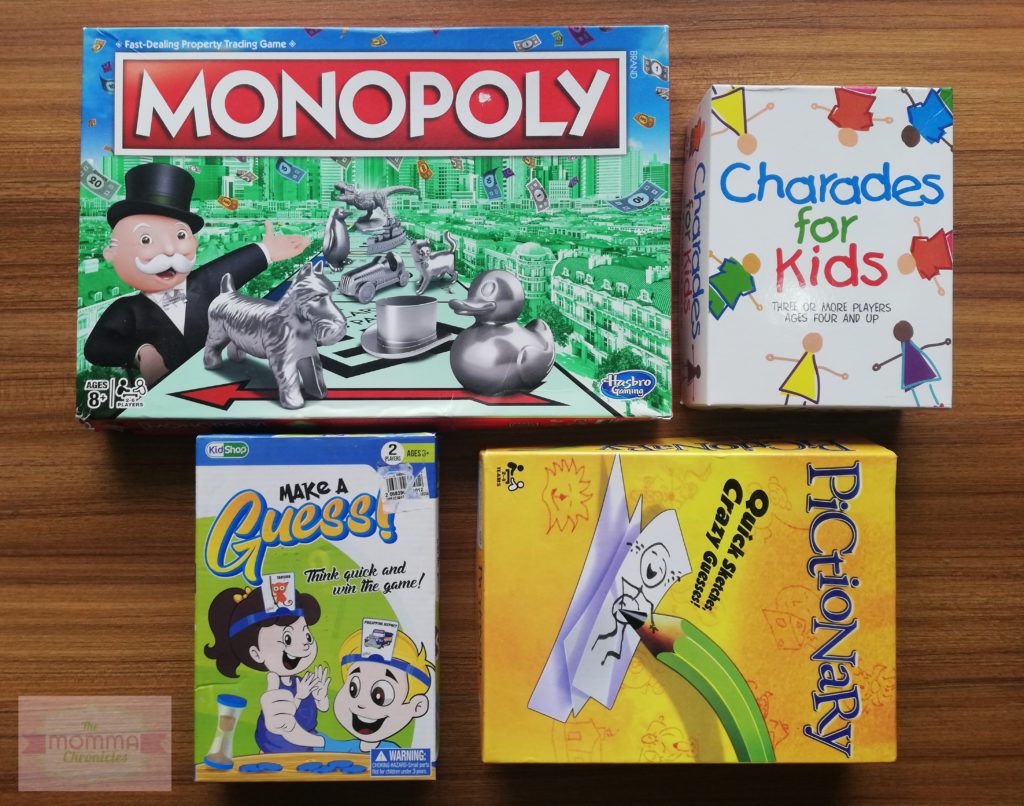 Our personal favorite is Monopoly but there are other board games available in toy stores. You can also check out My Little Smart's Tala's Philippine Adventure, which gives kids (and us, too!) a tour around the Philippines. You can check out my review here.
GIFT CARDS / GIFT CERTIFICATE
This is ideal for older kids who have their own preference and you're not sure what to get. Haha! Personally, I'm thinking of getting Fully Booked gift card for my eldest so she could choose what book she can get.
Toys R Us, Kids Company, Fully Booked, and Kids Sports offer gift cards for the little ones. This can be a good alternative and gives kids a freedom to choose what they like.
If gift cards are not your thing, then that's fine. You can download this FREE COUPON BOOK to give kids their "much needed freedom." This coupon book lets kids to have their choice of dinner, any snack or book that they like, or additional 30 minutes playtime for your sanity.
I also included blank coupon cards so you can personalize it according to your own liking.
PET OF THEIR CHOICE
I noticed that kids are naturally drawn and fascinated with animals. If you see that your child has inclination towards animals, then consider getting one for him/her. Whether it's a fish, bird, hamster, or dog, pets can be a good way to instill discipline and a sense of responsibility on kids. It can also be an opportunity to educate kids on living things and growth cycle.
You can go for:
Betta fish can survive in isolation and thrives in small aquarium
Parakeet, which is a good starter pet for kids with no experience taking care of birds
Hamster or guinea pig
Dogs, particularly golden retriever, labrador, boxer, and beagle, which are kid-friendly
TABLE AND CHAIR SET
Looks like kids will be staying home for the rest of the school year (or probably up to next, depending on the situation). If your kids don't have a proper study area, then why not start with giving them a table and chair for Christmas?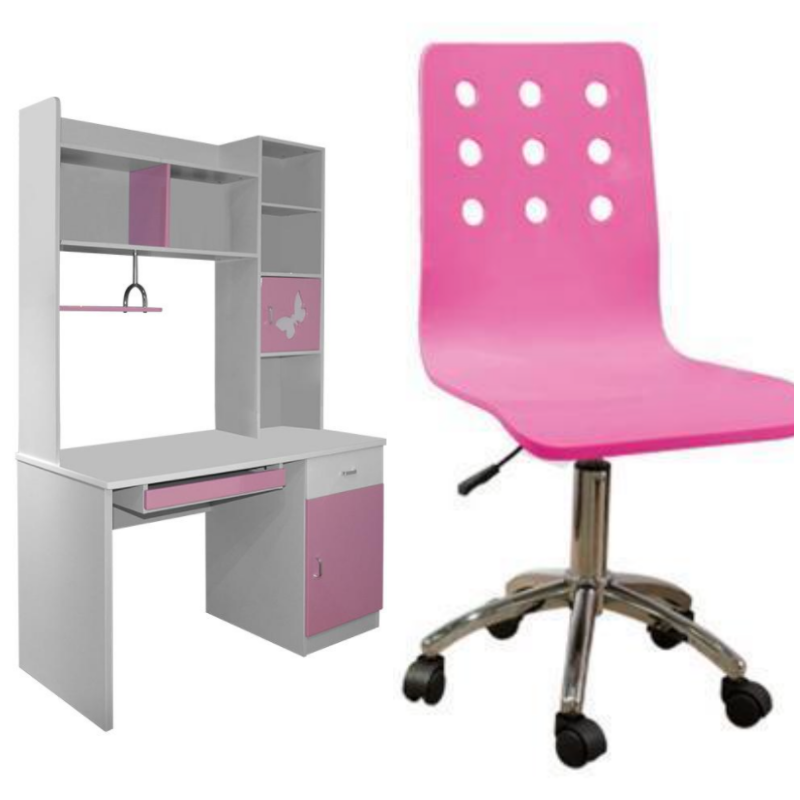 Having their own space allows kids to concentrate more in class. This also encourages them to focus and study harder because they have a dedicated space for learning.
LEARNING KIT
Do you want to give your kids or inaanak something that is both fun and educational? If yes, then learning kits are highly recommended.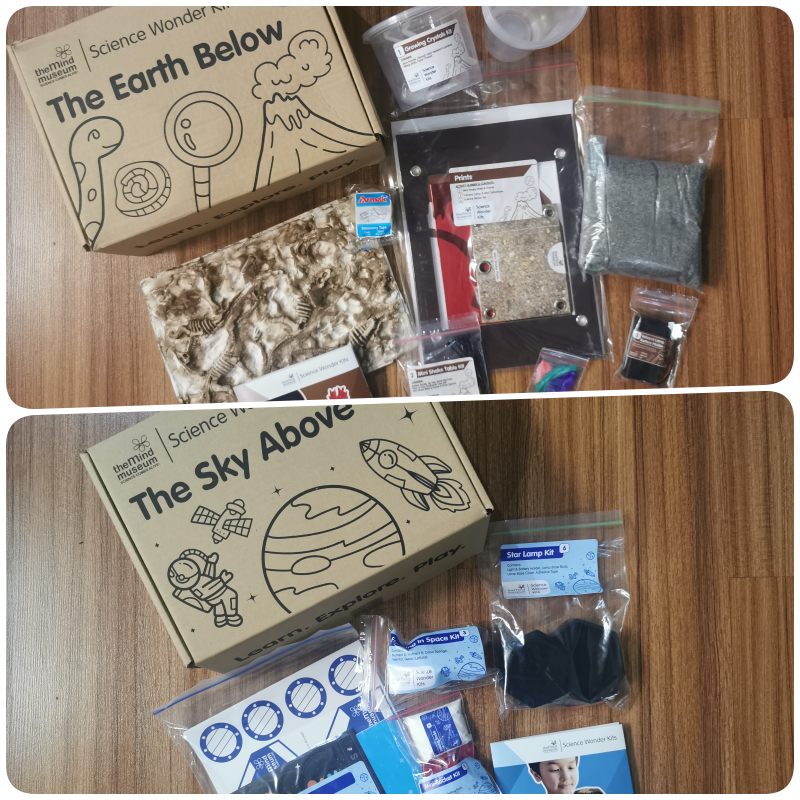 Most learning kits topic-specific and are packed with tools that are related to the given topic. We love the kits sold in the market today because it is an interactive way to teach kids various concepts instead of just reading from a book or watching videos.
Do check out The Curated Stop, Tinker House, Tinker Toy Lab, and The Mind Museum's The Earth Below and The Ky Above kits.
PERSONALIZED ITEMS
Who doesn't love personalized items? My kids have close age gap, which is why labels are a must when it comes to their things.
Kids will appreciate personalized items since it gives them a sense of ownership. Plus, the options are endless – pillows, bag tag, tumbler, snack box, bag, towel, bath robe, notebooks, and the list goes on.
PHOTOBOOK
Gone are the days when we have to line up and have films developed. Personally, I still prefer flipping through photo albums instead of browsing Photos folder in my laptop.
Let's give kids that experience as well. You can visit Photobook Philippines, choose and buy among the available photo album sizes, and then upload pictures. Make sure to include not just the cutest pictures but also funny ones, milestones, and events worth remembering.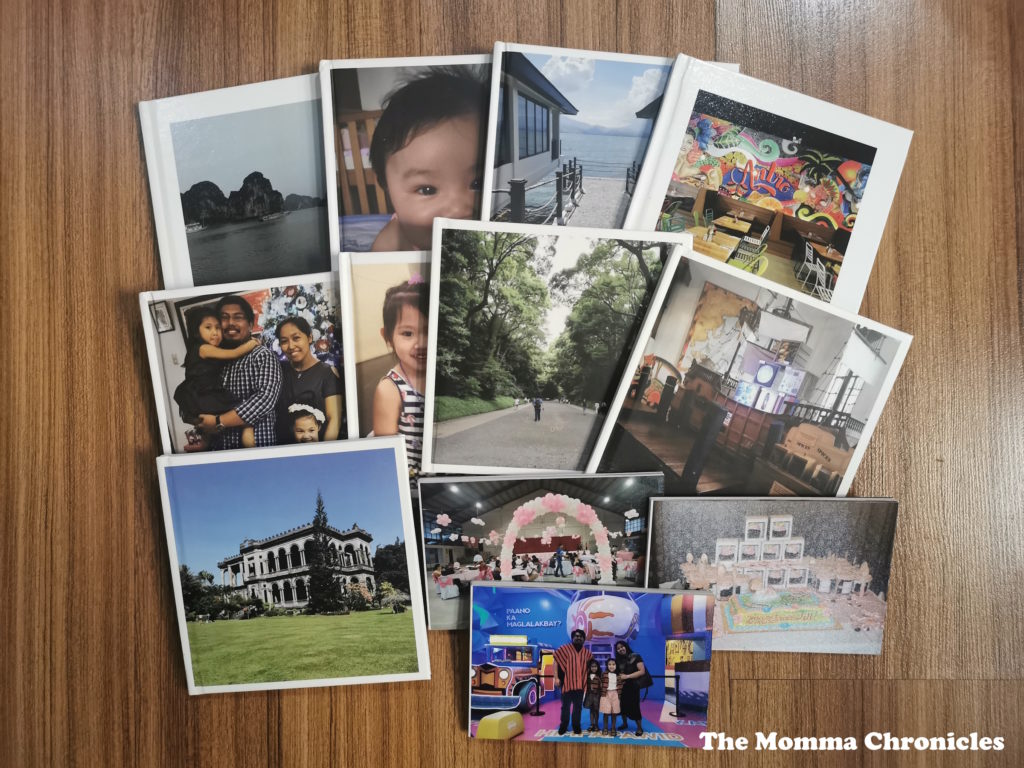 WATCH
Who doesn't wear a watch? Kids can't bring their mobile phones to school so having a watch will at least tell them time.
It doesn't have to be expensive or fancy. Kids don't need a watch that comes with tons of details and functions, too. I suggest getting the little ones Casio, Seiko, or Swatch. If you tend to be a bit paranoid, then a smart watch with tracker can be a good buy.
KEEPSAKE BOX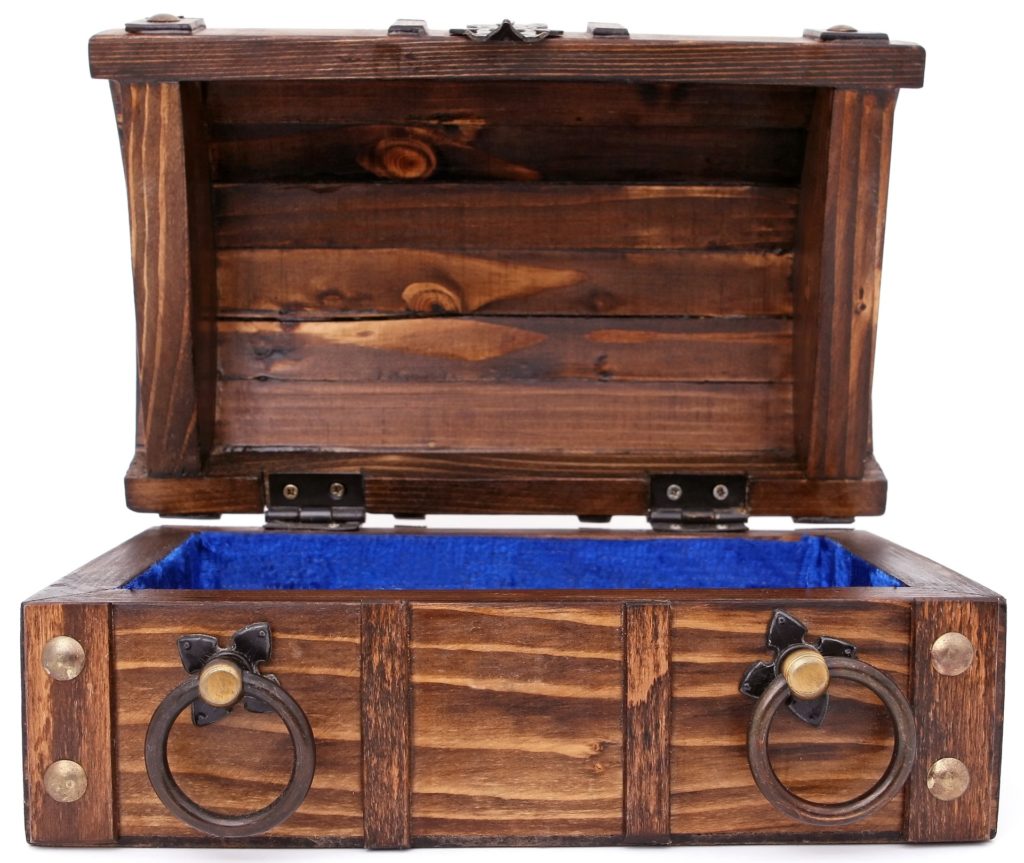 Kids grow up really fast. Before we know it, they are no longer those tiny human beings who want to be carried when they get tired.
This is why a Keepsake Box could be timely and handy. Kids can fill it with their treasured items and favorite things like book, toys, travel tickets, or anything that are special to them. This is nice since they will have something to look back when they get older.
FAMILY HEIRLOOM
Is there anything more special than this?
If there is anything you can pass on to your kids, say your watch when you were in high school or a piece of jewelry, could mean a lot to kids. Even inexpensive items like your favorite book or a steel bracelet from your mother can be valuable. But of course, if it's too valuable, then it should wait for a few years, yes?
Have you decided what to give to your kids this Christmas?
DON'T FORGET TO SHARE: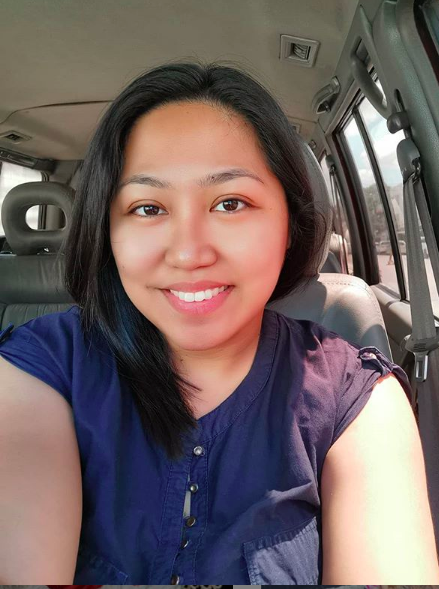 Ayi is a stay-at-home mom of two. When her kids are in their best state, she keeps up with chores, work, and ensuring that her sanity is intact. Join her as she navigates through this rollercoaster ride called motherhood.