The husband and I agreed to go on a family trip every summer. It's a good way to relax, unwind, and just spend uninterrupted time with the kids even for a few days. We've been eyeing Las Casas in Bataan for quite sometime now and for this year's trip, we decided to give it a go.
Let's start with our journey to Las Casas until the entrance to the resort.
Traveling to Las Casas in Bataan is a breeze. It took us about four hours from Quezon City to Bagac, Bataan. There are several ways to go to Bataan, but we decided to stick to NLEX and SCTEX (Dinalupihan exit). The trip was pretty much straightforward and there are markers on the way, so we didn't get lost.
There's a signage outside that will tell you you're about to enter the resort. Sadly, the road isn't cemented but that's fine.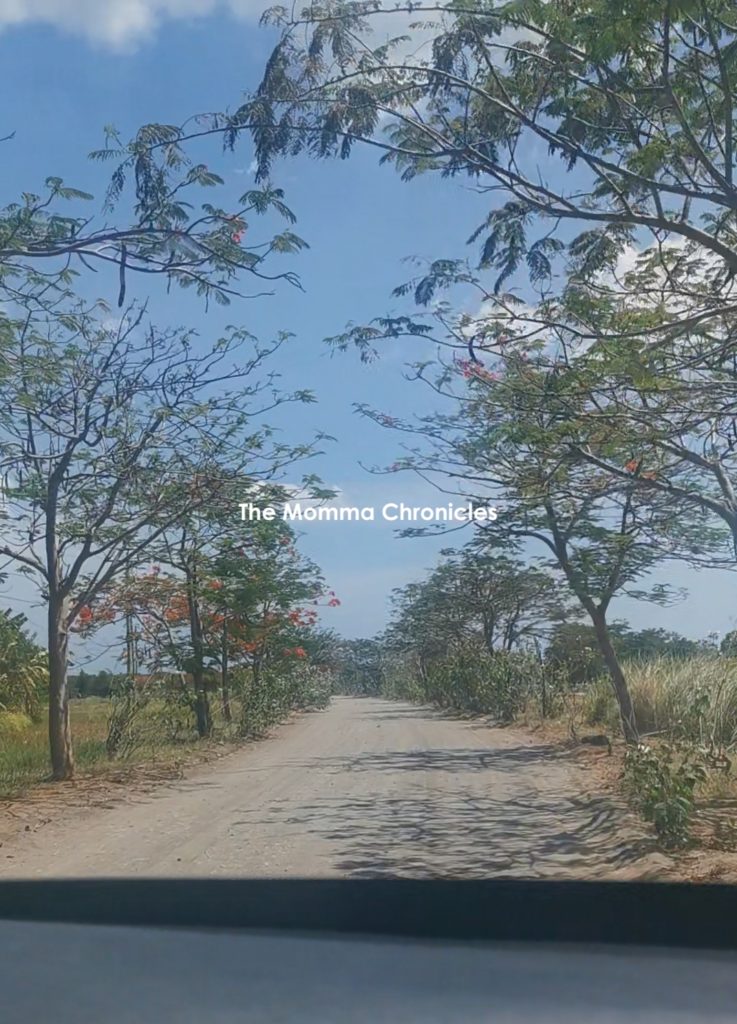 Then, we checked in at Casa New Manila. Check in process was also quick and you have the option to either pay the room in full or upon check out.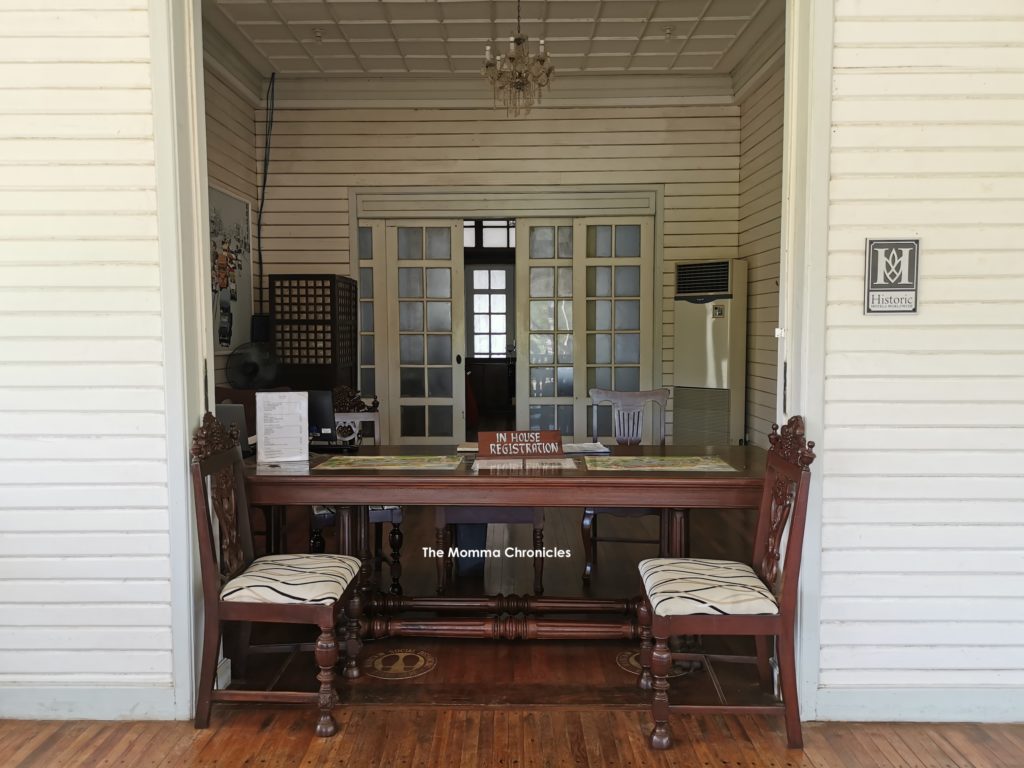 After checking in, we were allowed to bring our car in front of Accesoria 2, where our room is located.
Check out our room.
We booked the Large Superior Deluxe Room (P13,200 / night) since we're a family of four. It is strategically located in front of the beach, so the kids (and I!) can easily run there anytime. Unfortunately, it is a bit far from the restaurants, so we had no choice but to ride the jeepney.
Anyway, the room has two double beds,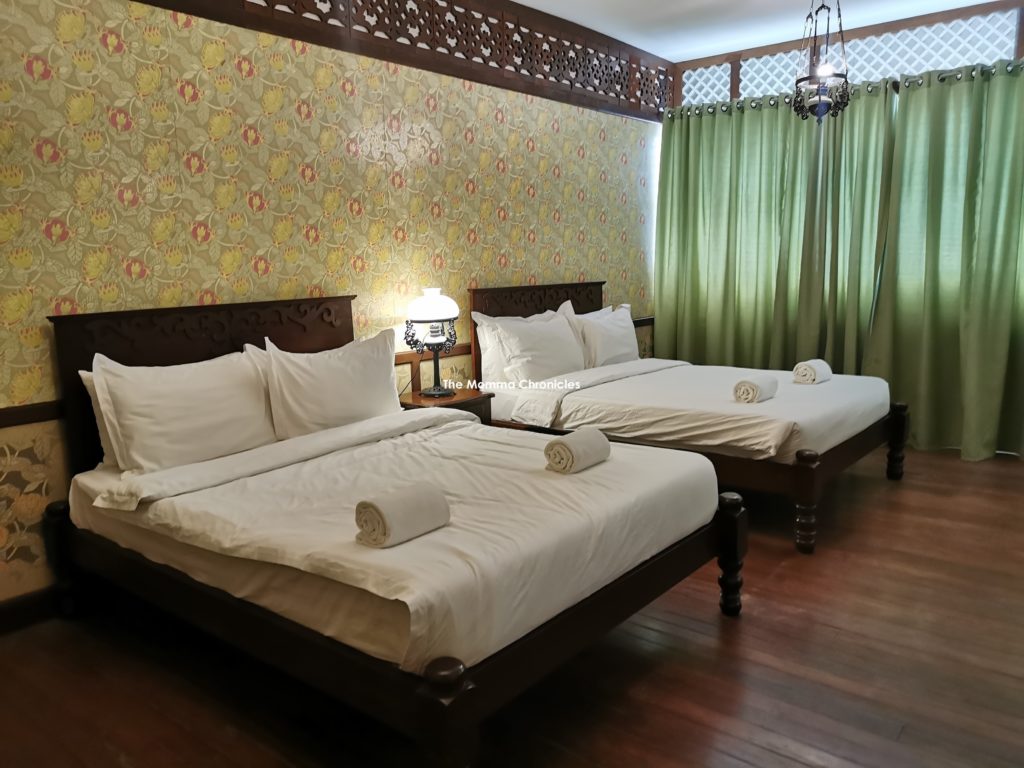 spacious bathroom with separate shower area and bathtub,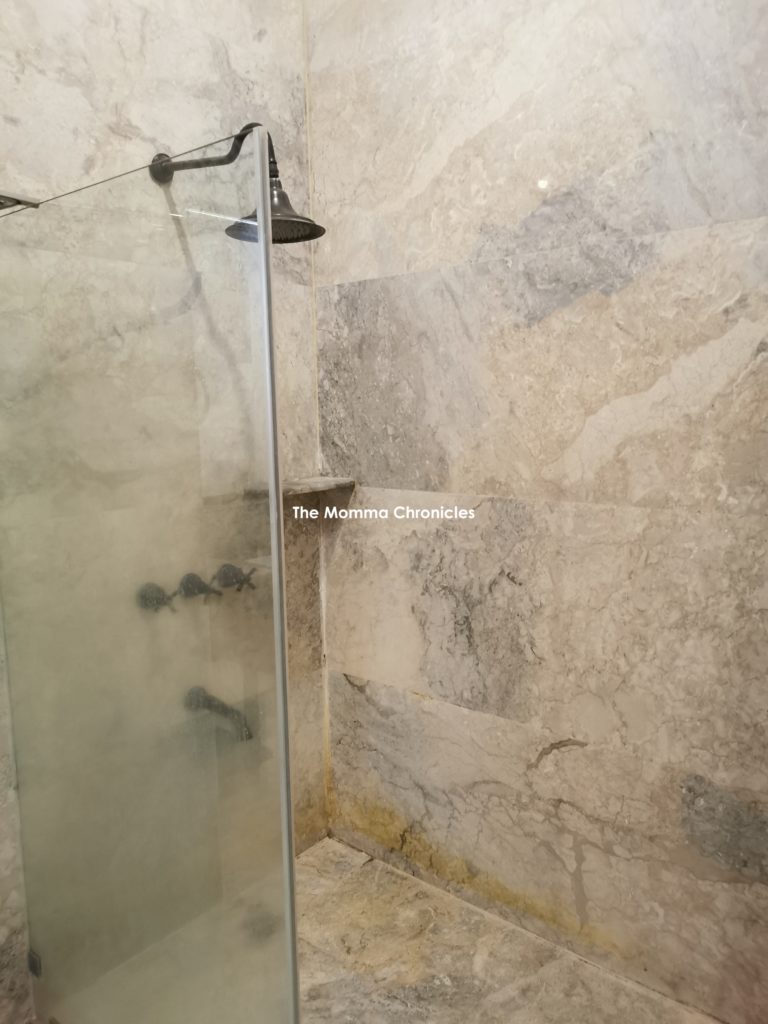 seating area,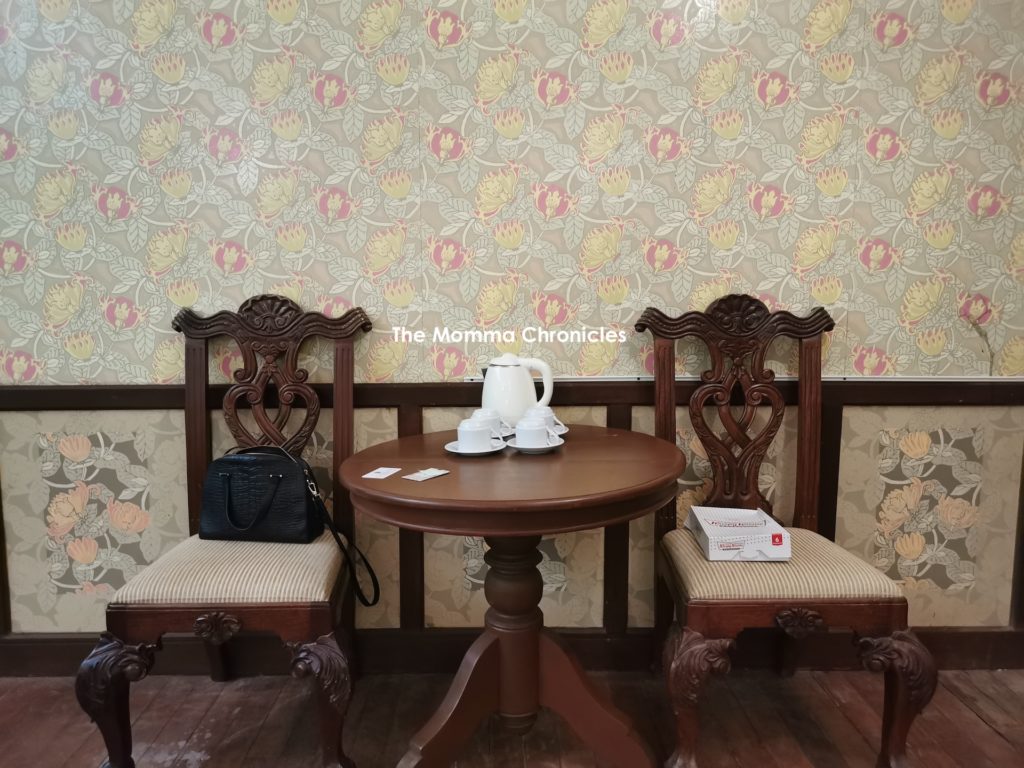 TV with small refrigerator and safety deposit box under,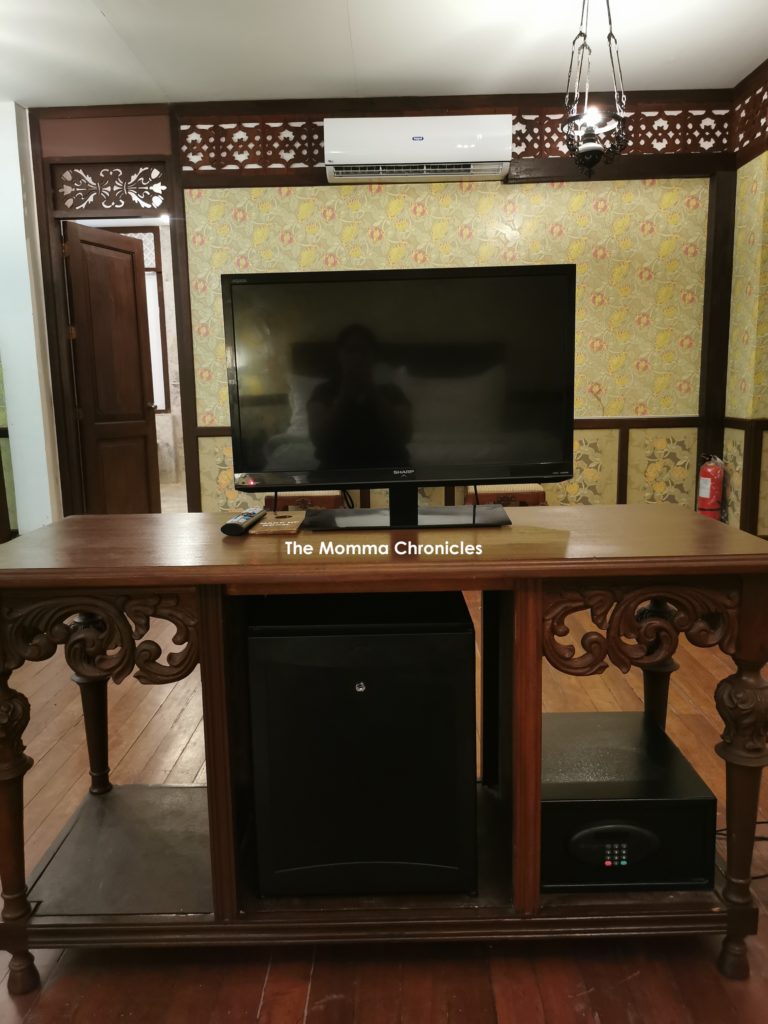 and provision for clothes. They don't have a cabinet, though, which is fine with me.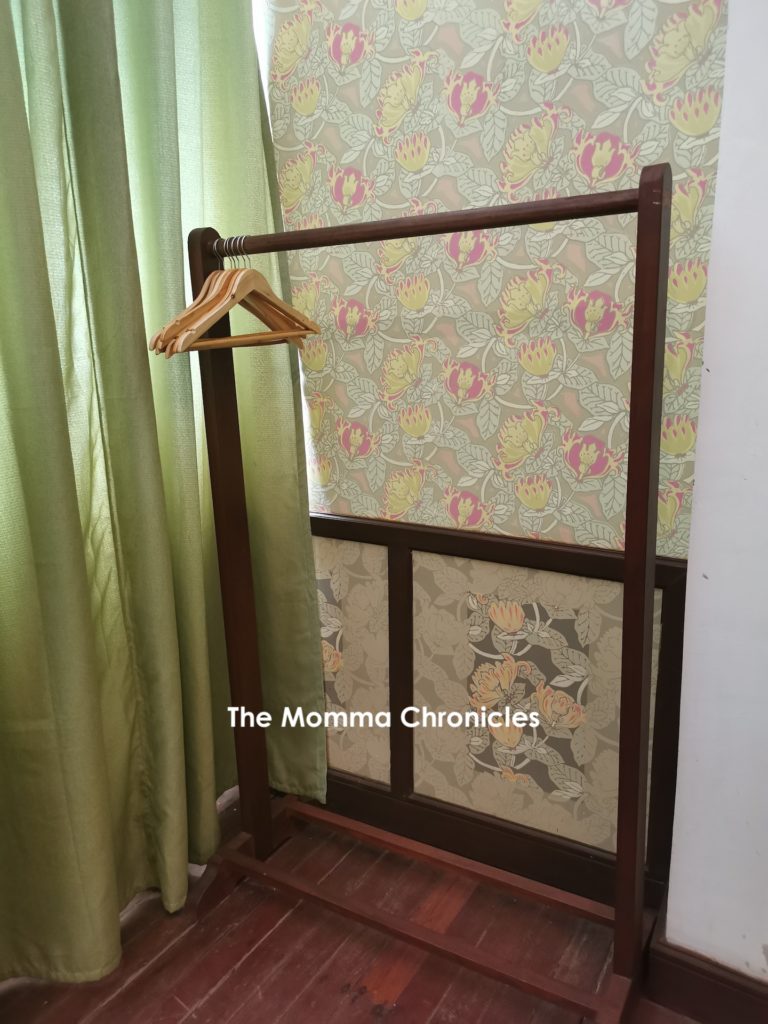 Our room was really spacious, so the kids enjoyed running around.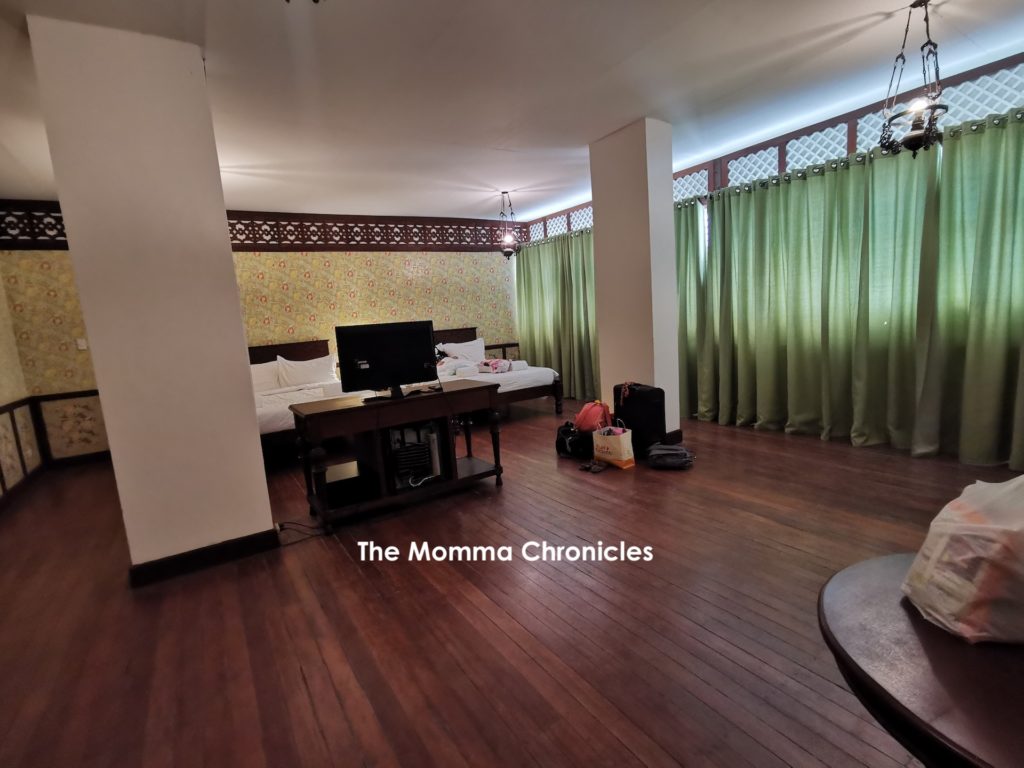 Overall, the room does take us back in time and gave us a glimpse of how houses look like during the Spanish era. I just feel that there is a need to upgrade or renovate, especially the bathroom.
Let's talk about food.
As of this writing, Las Casas in Bataan has four restaurants:
Kusina ni Nanay Maria, which serves Filipino food.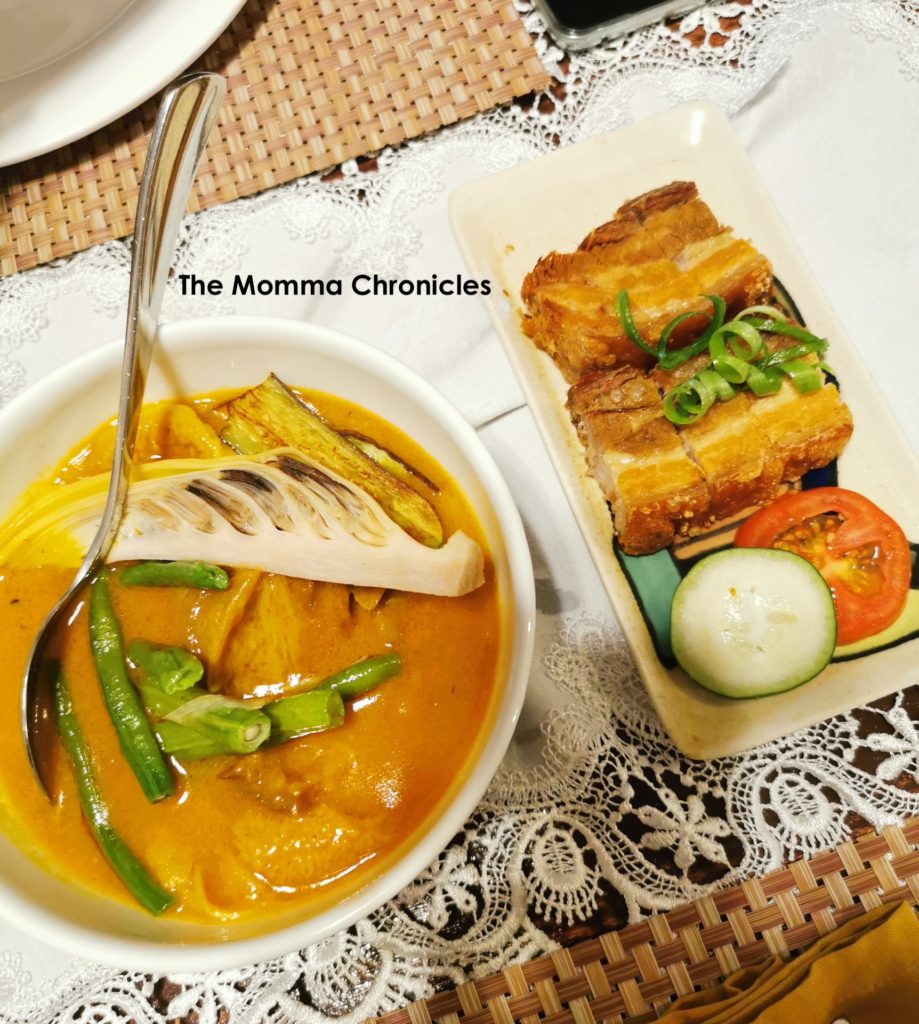 La Bella Teodora, our fave resto in the resort that serves Italian food. Opt for al fresco dining at night for better view. They also serve coffee here and it's really good!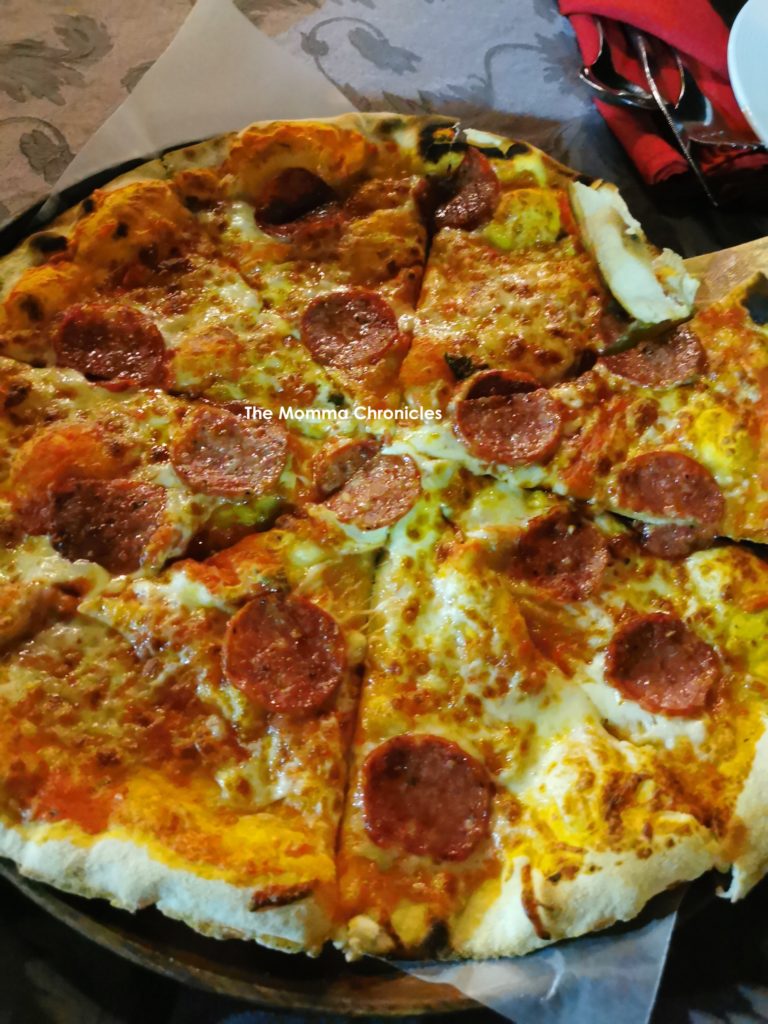 La Parilla and Pica, located near the pool area and offers Filipino delicacies.
Dapitan Bar, which opens at nighttime for dinner by the beach. If you're into grilled food, then this is the best place in the resort. They also serve alcoholic drinks.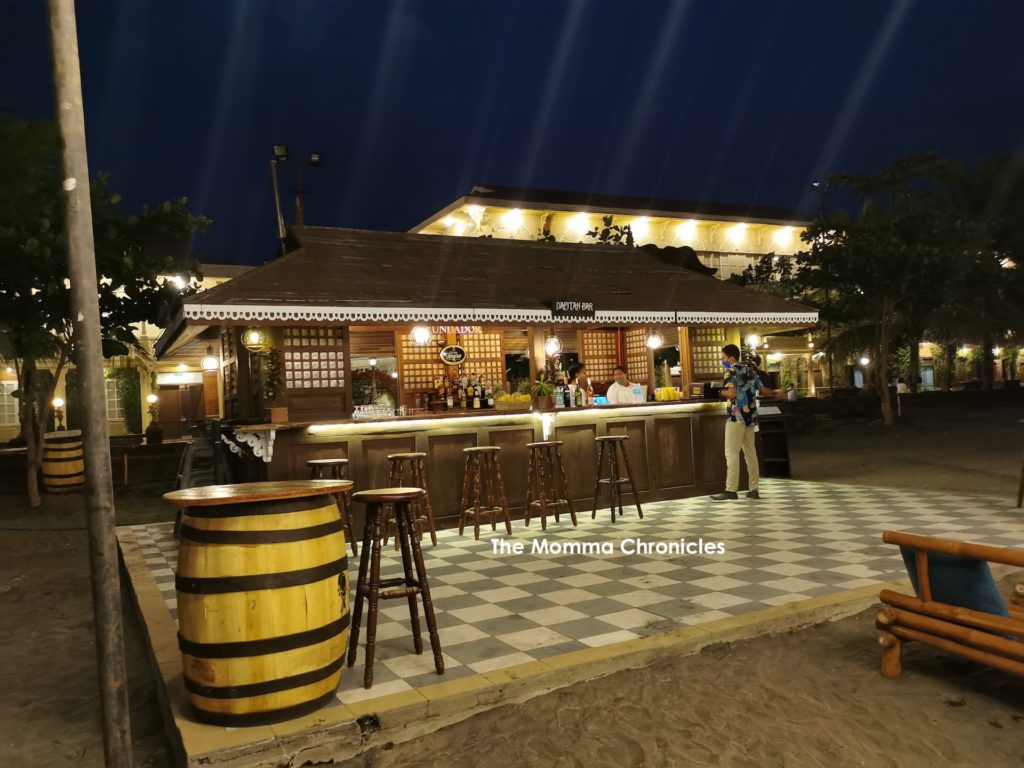 Buffet breakfast is served at Casa Binondo, which offers Filipino breakfast like tocino, danggit, and even kakanin. Their kakanin is definitely a MUST.
Food is great and the kids absolutely loved it, especially those served in the Italian restaurant. Unfortunately, everything is soo pricey. My kids are big eaters so each meal costs us at least P3,000 and I find the food a bit overpriced for its taste.
Aside from food, Las Casas Bataan offers a lot of activities, too.
To be fair, Las Casas in Bataan is a beautiful place and offers various activities, too. At present, there are about 60++ heritage houses located in the area, with each house having its own, unique story.
The Walking Heritage Tour is part of our package, so we decided to join the 10:30am group. We were able to visit about 10 houses and learned a lot of stories about those houses, plus some chismis on the side.
Will share more about the Heritage Tour in a separate post, so I can share more about it in detail.
We also went inside Hotel de Oriente, which is also part of our package. It is the first luxurious hotel in the country located in Binondo, Manila.
We wanted to try the Balsa River Cruise, but the weather is too hot. We just decided to go around the resort and enjoy the view.
Sadly, there is no parade and cultural shows during our stay. I'm not sure if they have this during weekends, but it could be a good experience sana.
Of course, the beach. This is something the kids are looking forward to, so we maximized the beach area during our stay.
There was an inflatable island, which costs P200 / person and good for one hour. We didn't avail it anymore since I might not be able to handle the kids. Anyway, we just enjoyed the sun and sand, and the kids had fun.
Unfortunately, I have several concerns.
First, I feel that the facilities are not well-maintained, which is quite ironic considering that the place is owned by New San Jose Builders. They really need to clean up the place more, especially the stairs, because during our entire stay, the stairs we use is really dirty and you could see the dust accumulating. Housekeeping must take this into account. Seriously.
For some reason, there's no water coming out of our shower so we had to take a bath in the tub. I wish they could've installed a bidet in the bathroom because, well, it's much easier, right?
The room was a bit hot, too, and hindi kaya ng aircon. Might be because of the summer heat but still, it wasn't that comfortable. I also had trouble with the secondary lock and had a hard time twisting it. Security is something I take seriously, especially when travelling with my kids, so this is a cause of concern for me.
We experienced brown out, too, although for a few minutes. During our first night, we didn't have water in the bathroom as a result of the brown out. Thankfully, the resort was able to manage it quickly.
If you are travelling with a PWD or senior, then make sure to inform the reservation staff right away. This way, you don't have to be booked on the upper floors since there are no elevators. Our room was in the third floor and although we all don't mind the stairs, I'm all for convenience.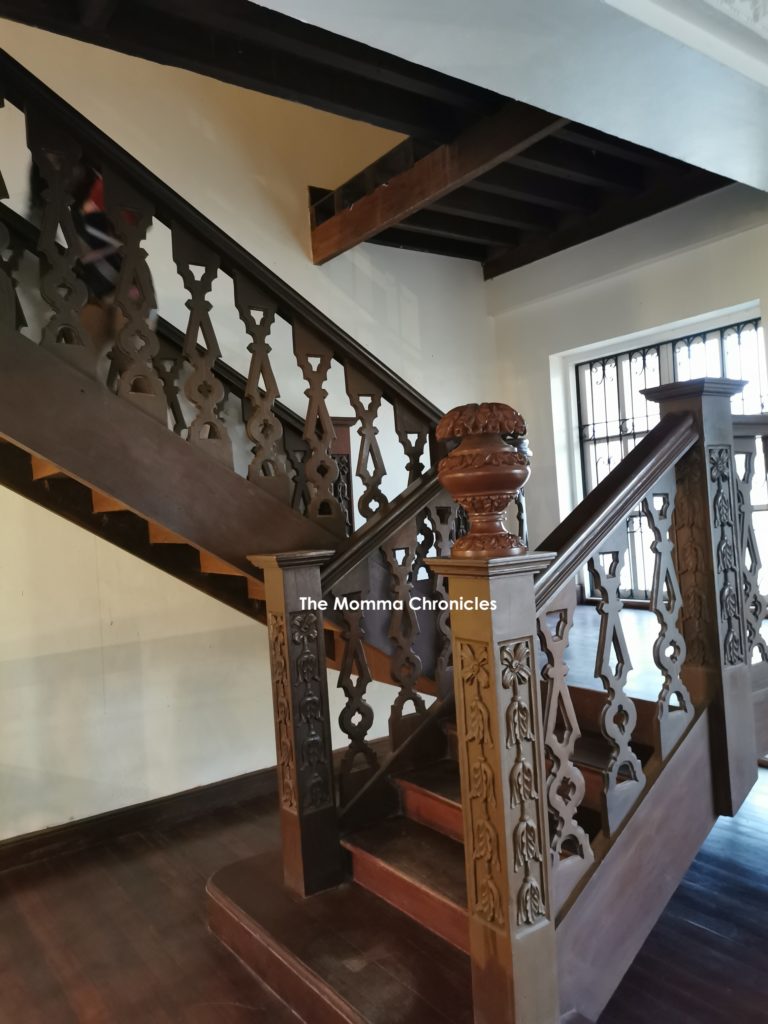 The batis-inspired pool is also poorly maintained. The kids didn't even bother going there because when they saw it, it was dirty. It was far from our room anyway, so we just enjoyed the beach instead.
Some tips in case you decided to visit Las Casas in Bataan:
Don't forget to ask for a map. The place is too big, so better ask for a map for reference.
The place is a bit pricey, so make sure to set a higher budget, especially for food.
Make sure that your car is well-maintained. The way to the resort is a bit tricky and if the car isn't well-maintained, you might experience overheating among others on the way.
Bring lots of water. You'll need it.
If you can, then pack light. It's a bit hassle going back to the parking area, which requires you to ride a jeepney btw, so if possible, bring only what you need.
Wear comfy clothes and shoes, especially if you're joining the tour. Footwear must be left outside the houses so to avoid the hassle, go for shoes that are easy to wear.
Prepare your camera. The place has a lot of picture-worthy spots, so make sure you have enough space.
SO, WILL I RECOMMEND IT?
Honestly, a day trip would be better and is highly recommended especially if you are in Bataan. That one day is enough to tour the resort and take lots of pictures. I feel that everything else – prices of rooms, food, facilities – are being compensated with the view and being Instagrammable since there's no one like them in the country. Buti na lang the resort staff are respectful and replies quickly whenever I have concerns.
I found the place poorly maintained and the room (at least the ones we stayed in) need a major upgrade. Good thing there is a reliable WiFi, which is a big plus, but overall, I feel that the prices of everything don't really justify our experience.
I just hope that they'll improve on this. I really wish that when we go back, we will be welcomed with better facilities.
DON'T FORGET TO SHARE: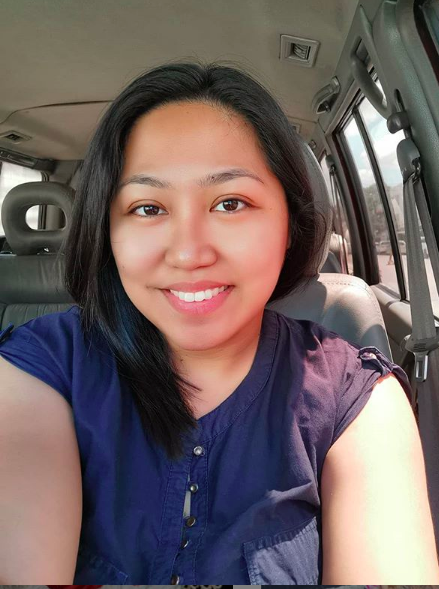 Ayi is a stay-at-home mom of two. When her kids are in their best state, she keeps up with chores, work, and ensuring that her sanity is intact. Join her as she navigates through this rollercoaster ride called motherhood.